All Pikes Peak Reads 2013 - Sweeping Up Glass
Click here to review this book
Sweeping Up Glass is a tough and tender novel of love, race, and justice, and a ferocious, unflinching look at the power of family.
Olivia Harker Cross owns a strip of mountain in Pope County, Kentucky, a land where whites and blacks eke out a living in separate, tattered kingdoms and where silver-faced wolves howl in the night. But someone is killing the wolves of Big Foley Mountain–and Olivia is beginning to realize how much of her own bitter history she's never understood: Her mother's madness, building toward a fiery crescendo. Her daughter's flight to California, leaving her to raise Will'm, her beloved grandson. And most of all, her town's fear, for Olivia has real and dangerous enemies.
Now this proud, lonely woman will face her mother and daughter, her neighbors and the wolf hunters of Big Foley Mountain. And when she does, she'll ignite a conflict that will embroil an entire community–and change her own life in the most astonishing of ways.
About Carolyn Wall
Carolyn Wall is an editor and lecturer. As an artist-in residence, she has taught creative writing to more than 4,000 children in Oklahoma, where she is at work on her second novel, The Coffin Maker, coming from Delta in 2010.
Discussion Guide
http://www.randomhouse.com/book/185158/sweeping-up-glass-by-carolyn-wall#reader'sguide
An important goal of All Pikes Peak Reads is to encourage dialogue within the community about issues raised in the reading selections. One forum for such discussion is this website. Click on "Add new comment" below or review this book to add your voice to the community conversation!
Book Reviews: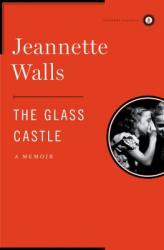 This novel was engaging and the characters were realistic. The story line moved quickly. The ending was satisfying, but I was left questioning some of the characters' motivation for the choices made and what I might have done in their shoes. It isn't my usual choice in reading, but I don't regret the time I gave it. There were unexpected parts in the plot that kept my attention to the end. I tend to be cautious when I hand out stars. :)
I really liked this book. At times it was hard to put down. In the beginning I wasn't sure where the story was going and knew a big secret would be revealed. I totally guessed wrong as to what the secret was, but that was okay. This is a great book for a book group. There is lots to discuss! I highly recommend it!
This book was incredible. The voice of the protagonist was so engaging I was sucked right in and had a hard time putting it down. There were some instances in the book that were so intense I kept thinking to myself, 'Oh God, make it stop!', but in a good way. It left me with some questions about Ida's motivations and the extent of what she knew about the secret. Beautiful and hauntingly written, I can't recommend this book enough!