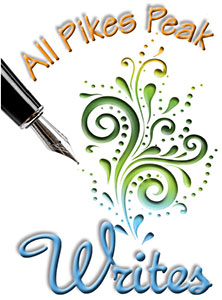 All Pikes Peak Writes is Pikes Peak Library District's 2nd Annual fiction writing contest for adults. Below, you will find contest rules, submission deadlines, and other useful information as you begin your writing.
You can read last year's winning entries here.
Eligibility
All Pikes Peak Writes is open to El Paso County residents ages 18+. Employees of Pikes Peak Library District and members of the judging panel are not eligible.
Rules for entry
One work may be submitted per entrant.
Qualifying stories are: original, previously unpublished, and no longer than 3,500 words.
Stories must be double-spaced and typed in 12-point Times New Roman or Calibri font.
Works may be of any genre.
Two copies of each story must be included with the entry form and returned to any Pikes Peak Library District location OR one copy of the story submitted online to allpikespeakwrites@ppld.org along with a submission form. Acceptable file formats include: .pdf, .doc, .docx
Entries will be accepted beginning Tuesday, January 17, 2017 at all PPLD locations and online.
All entries must be submitted/postmarked by Friday, March 24 at 6 p.m. to any PPLD location or online at allpikespeakwrites@ppld.org.
Entrant's name should only appear on the entry form (not any of the story pages).
The title of the story should appear on the upper right corner of each page followed by the page number.
Entries that are over 3,500 words, submitted without an entry form, submitted or postmarked after 6 p.m. on Fri., March 24, or were previously published will NOT be accepted
Judging
Entries will be judged by members of PPLD-sponsored writing groups, participants in the Mountain of Authors program and associated Library staff on quality of writing, use of language, plot development and resolution, believable characters, and correct punctuation, grammar, and spelling.
The decision of the judges is final.
Awards
Prizes will be awarded for first, second, and third place entries. An award ceremony will be held at 2 p.m. on Sunday, April 23 at the Penrose Library, 20 N. Cascade Ave. Winners will be notified by phone on or before Friday, April 14, 2017. Non-adherence to the entry rules will result in disqualification. Contact allpikespeakwrites@ppld.org for questions or more information.