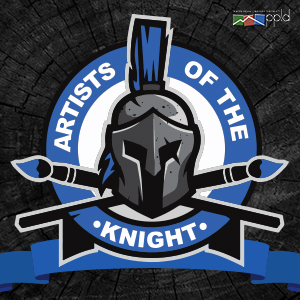 Check out a new virtual program from Knight of Columbus Hall (KCH) featuring artists from around the Pikes Peak region. Videos will premiere Wednesdays at 7 p.m. on PPLDTV YouTube beginning Tonight!
Watch here or...
Be sure to follow us on Facebook for updates and more!
This week:
Nov. 25: Joe Johnson
Raised an hour drive from New Orleans in Mississippi, a state that has produced the very core of American music, Johnson grew up with great respect for the blues, gospel, and country sound that has defined the area's artistic heritage. Joe's own family has contributed to that great legacy. His Grandfather, the noted early Nashville Country artist B.J. "the D.J." Johnson, was a recording engineer, disc jockey, and Grand Ole Opry performer and many in his family were and are well known Gospel performers.
Watch a full performance here!
---
Follow Joe on Facebook @JoeJohnsonSongs
Follow Joe on Instagram @joejohnsonmusician
Follow Joe on Twitter @joeplaysmusic
---
Upcoming Artists:
Click here to learn more about KCH.
---
Interested in being featured on Artists of the Knight? Click here!