Your Library loves Halloween as much as you do!
Check out a small selection of our Halloween programs below. For more, find your Library on our calendar HERE!
Halloween: A Surprising Social History
Holiday history is very revealing about culture. Halloween is one
of our more misunderstood holidays. It is not about evil forces, but about overpowering them. It spread through most European cultures. Its history includes the harvest, changing religious beliefs, and amusing superstitions. It was once more about courtship and romance than Valentine's Day. For many years, more Americans sent Halloween postcards than Christmas ones. Halloween practices changed with the times, especially the Baby Boom. Now, Americans spend more money on Halloween than on any other holiday, save Christmas. Come enjoy the historical Halloween! (All are welcome, but this is an adult event.)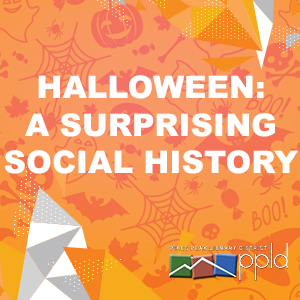 About the Speaker:
Katherine Scott Sturdevant, History Professor, Pikes Peak Community College, has been the lead US history teacher there for over 30 years and has been very active as a speaker, writer, and editor with PPLD Special Collections. She uses holiday history as a colorful way to understand American social history.
Halloween Make-Up Tutorials
Halloween is just around the corner! Are you ready to live your best undead life and show off your costume skills to your friends? Learn from makeup expert Dee how to make yourself look bloody, bruised, and zombified*. You'll be the talk of Halloween Town! (For varying age groups, please check desired event listing.)
* program results are from makeup only, and no known contagion. Any loss of limbs, green-tinted skin or the desire to bite people is not a result of this program and you should get yourself checked out by a doctor. Or an exorcist.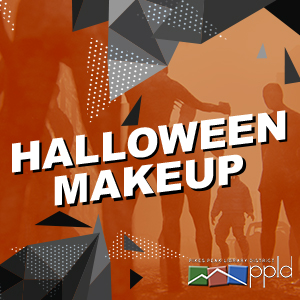 Teens Make: Animal Ears and Flower Crowns
Make animal ears out of cloth or make a custom flower crown! Plan your Halloween costume or just create fun accessories. We'll be using wire, fake flowers, cloth, and assorted supplies to make animal ears or flower crowns. Cat, rat, bat ears, you name it! (For varying age groups, please check desired event listing.)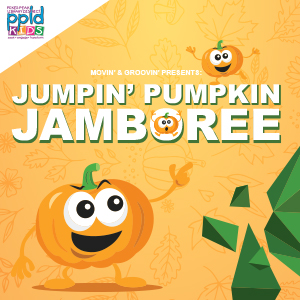 Jumpin' Pumpkin Jamboree
Children ages 5 and under (and their grown-ups) are invited to twist, dance, and celebrate fall! Costumes are encouraged!