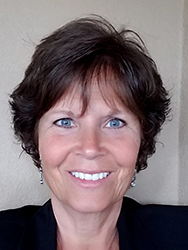 Professional Life: Cathy is a marketing, development, and communication strategies consultant with more than 30 years of experience in marketing leadership.
Community Involvement: Cathy has been actively involved in the community for many years through volunteering, committee, and board service for a variety of organizations.
Education: B.A., Moorhead State University, Moorhead, MN
Family and Personal Life: Cathy and her family are longtime active library users. In addition to being an avid reader, she enjoys outdoor activities.