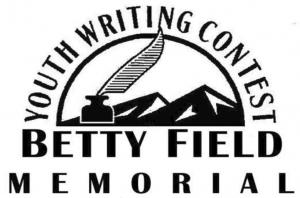 **The submissions for the 2020 Betty Field Memorial Youth Writing Contest are now closed. Winners will be announced in mid-late August, and all entrants will receive an email notification about their story. **
Submissions are open for the 2020 Betty Field Memorial Writing Contest. This contest is named after Betty Field, who served as President of the Friends of the Pikes Peak Library District, for her love of mystery stories and her dedication to the Library. This contest is open to 6th through 12th graders.
Enter your story using the link this link: https://www.cognitoforms.com/PikesPeakLibraryDistrict3/_2020BettyFieldMe....
Submissions will be accepted until July 15 at 11:59 p.m. MST.
Submission Requirements:
This story must be a mystery story.
The FIRST paragraph of the mystery story must contain a sentence using this exact phrase and is in bold and underlined:


___ hadn't prepared for this

The mystery story must contain these SIX words (or a version thereof) anywhere in the story. Each required word must be in bold and underlined:


audacity daunting mediocre odious tenacious vehement

Your story must be no fewer than 1000 words and no more than 1200 words (excluding story title).
You must follow these formatting instructions:

Do NOT put your name, school, or any identification on any page of the story.
Your story is typed in 12-point Arial and double-spaced.
Start the story with the title halfway down the first page. Do NOT include a title page or artwork.
Number each page in the upper right-hand corner (1 of 4, 2 of 4, et cetera) and add the first three words of your title below the page numbers.
Stories will be judged in five categories: 6th grade, 7th grade, 8th grade, 9th-10th grade, 11th-12th grade
Prizes will be awarded in each category: 1st place - $100, 2nd place - $50, 3rd place -$25.
The stories will be judged anonymously by Library staff and the Friends of Pikes Peak Library District