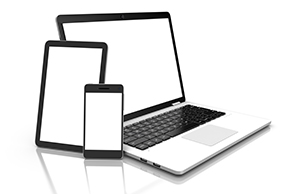 Struggling with your laptop, tablet, or smartphone? Bring your device and a staff member can assist you in troubleshooting the device! Please remember to bring your device!
When: 2nd and 4th Tue. of each month from 10 - 11:30 a.m.
Where: Library 21c, 1175 Chapel Hills Dr.
Click here to find a Help Lab and to register.
You must register for one of the five slots available. Program may be cancelled if there are no registrations.