Databases: Consumer

Databases require a
valid library card number and PIN
when accessing outside of Library facilities.
Find product reviews and ratings on thousands of products. Click on the full-text link to search.
Publisher:
Ebsco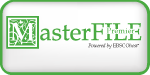 Publisher:
Ebsco
Identify viable prospects for new market opportunities based on 60 market segments for millions of consumers. Link goes to ReferenceUSA, then click on the U.S. Consumers / Lifestyles link.
Publisher:
InfoUSA