Image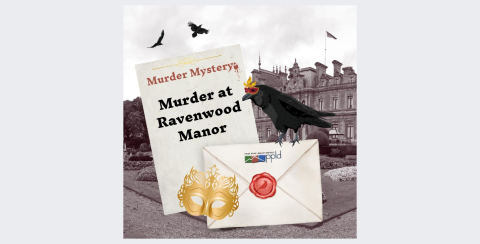 Looking for something fun to do in Colorado Springs? Or maybe you want to learn a new skill?
Check out our Fall Programs for teens at Pikes Peak Library District!
Witches, wizards, and all other magical beings are invited to attend the 5th Annual Yule Ball! Get sorted into your Hogwarts House, participate in magical crafts and activities, mingle with fellow fans, and dance the afternoon away. Costumes and cosplay are encouraged. All ages and magical beings (or non-magical) are welcome.
Registration is required. Registration will open November 5th at 8:00 AM.
Learn the basics of sewing, including threading the machine, winding the bobbin and basic machine troubleshooting. Leave the class with a set of reusable cloth napkins!
Come learn about wolves and their importance in the wild while meeting an ambassador wolf-dog.
Perfect your calligraphy skills and flex your sarcasm and honest humor muscles by creating an irreverent, hand lettered greeting card for someone in your life.* Some of our favorites say, "There's only one you, and that's a good thing," "Please hesitate to reach out," and "If you need immediate assistance, no you don't."
*Proceed with caution upon delivery, make sure folks know it's a joke and all in good fun.
Play Battleship like you've never played it before - in full size!
Play a version of Mafia inspired by the book Scythe. Try and figure out who is the rogue Scythe causing havoc without letting too many townspeople die. Think Among Us meets our APPR book!
Learn how to stain paper to make it look older and create a vintage work of art! Wear clothes you are comfortable with getting messy.
Love Anime? Come hang out with other teens who share your passion! Some Anime shown may be rated PG-13 or TV-14. Snacks provided, cosplay welcome!
Play D&D with other teens, led by volunteer Dungeon Masters. No experience is required. For more information, contact the location you want to attend. Program is for ages 12-18. Space is usually limited, and registration is required.
Come learn leadership skills, earn volunteer hours, and give your input on what happens at the library! Attendees will earn volunteer hours at meetings and by working on projects for the library, as well as engage in leadership development opportunities. Regular attendance is recommended. You must fill out a volunteer application to participate.
Come hang out and play games with other teens! We'll have a variety of games and switch is up each month. Contact the library you want to play at for more information.