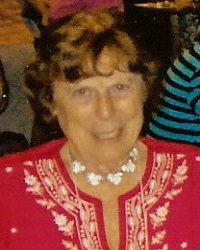 Current Location
Colorado Springs
Occupation(s)
Author, Speaker, Teacher
Biography
In a nutshell: born, lost, found, raised in Los Angeles as a dancer, graduated, married best friend at 18, had two daughters plus half the neighborhood who came to dinner and stayed, husband died suddenly in his early thirties, life ended, then began again when I was hired by the Department of Defense to teach overseas. 
Stayed 21 years in Germany, seven of them on the Cold War Border, remarried a pilot, and we CHOSE Colorado Springs when we came home in 1995. Seeing the tension on the military border, the extensive travel, the think tank topics, all offered opportunities to observe people under pressure...a favorite topic of my novels. It's not so much what happens to my characters as how they handle it. Where do human beings find the resilience to keep on fighting for their dreams, even through disaster? All my stories are based on true events and people (for whom I change the names to protect the guilty), and all are stories I felt needed to be told. I find our mountains, wildlife, and town spirit conducive to creativity.
Awards/Honors
Paul Gillette Memorial Award (Mutti's War - 1st place for historical fiction, 2003)
Shadows on an Iron Curtain - chosen to be in the Cavalry Museum for its "accurate portrayal of CAV mission during the Cold War"
Honored to be selected to serve on an International Think Tank on Foreign Relations while in Stuttgart, Germany
Various teaching awards
Education/Training
Master of Arts in Literature and English from University of California at Fullerton - Post graduate work for teaching credentials (K though college) - Fire mitigation training
Interviews
Q&A from students at a PILLAR seminar
Organizations
Pikes Peak Writers - National Pen Women, Pikes Peak Branch - Skyway FireWise Mitigation Chairman - Cheyenne Mountain Club - Enzian Austrian-American Club - AOSHS (American Overseas Schools Historical Society)
Speaker Topics
World War II history (all ages, clubs, groups or schools from 5th grade up) - Nazi impact on the common man ... can it happen again? (all ages, clubs, groups or schools from 5th grade up) - The Cold War in Europe: The mission, the spies, and the outcomes (adult, clubs, groups) - Journalism: The Art of Interviewing (high school) - Writing novels, short stories, memoirs (all ages, clubs, groups, seniors, or schools of any grade). Info is tailored to suit age group or club interest.