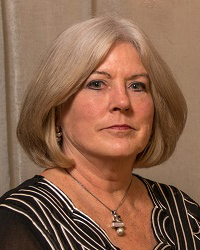 Occupation(s)
writer & website builder
Biography
I write part time and also design websites and maintain them for independent business people like artists and authors. My book, Fettigrew Hall - The Biography of a House, was self-published in 2010. This is a series on a 600 year old house in England. I'm writing the centuries, who lived in the house and what happened. Filled with mystery, artifacts and ghosts, these stories will keep you fascinated.
Education/Training
Bachelor or Arts Degree from University of Colorado, Boulder
Published Works
The 13th Century - A Fettigrew Hall Novel (CreateSpace, 2016)
Published Works Book Jackets
Organizations
Long time member of the Author's Meetup group sponsored by the Publishing Pro.

Speaker Topics
Most topics relating to websites, self publishing, mysteries, writing, remodeling old houses.