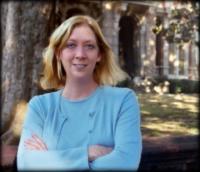 Birth City
Sioux City, IA
Current Location
Colorado Springs, CO
Biography
I have written a series and a nonfiction book about the Civil War. Most are award winners. My husband and I reside in Colorado Springs and have lived in Colorado most of our lives.
Awards/Honors
A Beautiful Glittering Lie - winner of 2014 John Esten Cooke Fiction Award, B.R.A.G. Medallion, and honorable mention at LA Book Festival
A Rebel Among Us - winner of 2017 John Esten Cooke Fiction Award
Education/Training
I have a degree in journalism and have worked as a writer and editor for numerous publications.
Organizations
Pikes Peak Writers - Rocky Mountain Fiction Writers - International Women's Writing Guild - United Daughters of the Confederacy (associate member)
Speaker Topics
My writing process, my books, the Civil War, personal experiences and how they influence my stories.