Our website will be undergoing a software upgrade in September. The website will look and function the same with some minor exceptions:
The main upper navigation menu will be white and 'on click.' You will have to click on the menu item to see the flyouts.
The red message bar that is currently at the very top of ppld.org pages has been moved down below the search bar. Check here for messages about unexpected closures, technical issues, etc.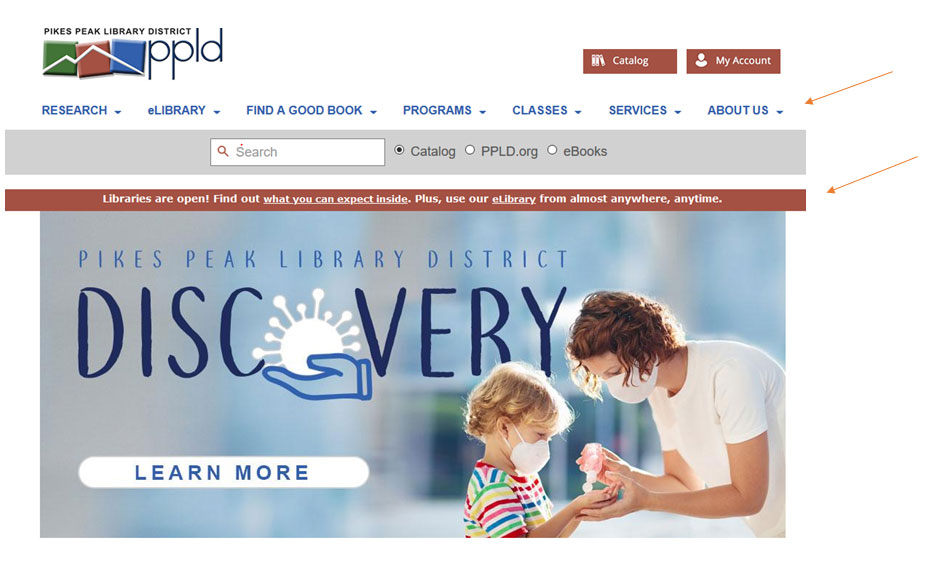 The Local Authors and the Teens areas of the website have a new look - imitating the rest of the site.
The mobile site will more closely resemble the desktop site.
It's also possible on the day of the upgrade that ppld.org will be temporarily unavailable. Stay tuned!