Image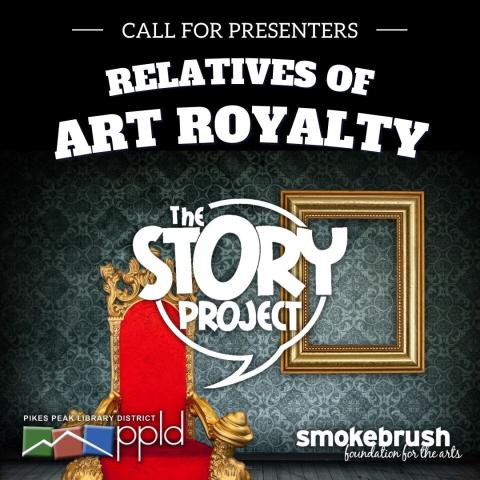 Do you have a family member who was well known in the southern Colorado arts?
Did they paint, play music, or sculpt? Are you willing to share an enlightening, funny, or poignant story about your well-known artist relative? Apply to be featured in the Story Project on Fri., Dec. 8 at The Hall at PPLD (20 W. Pikes Peak Ave.).
The only rules to participate in the Story Project are:
The story is true.
The story is personal.
You are willing to tell the story within 10 minutes in front of a live audience.
The application period will run from Fri., Sept. 1 through Sun., Oct. 15 and all participants will be chosen by jury by Wed., Nov. 1.
If you are chosen, we will have coaching available for you as well as full rehearsals before you present your story to the public live on Fri., Dec. 8.
Please click here to submit an application to be in the next Story Project!
---
Questions? 
Contact Dustin Booth at dbooth@ppld.org.