Image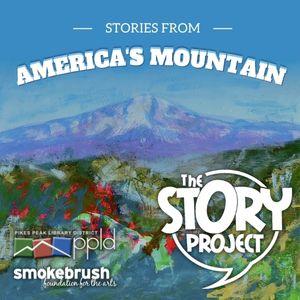 The Story Project - Hear Stories, Tell Stories
The Story Project returns to Colorado Springs on Nov. 18!  PPLD, in partnership with The Smokebrush Foundation for the Arts, will begin presenting the Story Project at KCH on Nov. 18. The Story Project is true personal live storytelling without a script. Come take a view into the lives of others through their own personal accounts.
Call for Submissions 
We need…
Stories from America's Mountain!
A.k.a. Pikes Peak, Sun Mountain, Tava.
Do you have an unusual, riveting, or interesting story about America's most iconic mountain? If so, please consider applying to be featured in the relaunch of the Story Project on Nov. 18 at PPLD's Knights of Columbus Hall.
The only rules to participate in the Story Project are
The story is true
The story is personal
You are willing to have 10 minutes to tell the story in front of a live audience.
The application period will run from Sept. 1- 30 and all participants will be chosen by jury by Oct. 17. If you are chosen, we will have coaching available for you as well as full rehearsals before presenting to the public live on Nov. 18.
Apply for the Story Project here.
If you have any further questions, please feel free to contact Dustin Booth at: dbooth@ppld.org.