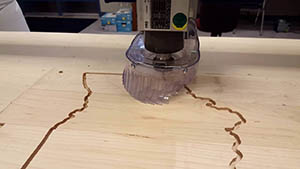 Learn how to take your business from hand tasks to a CNC machine. Program it once, duplicate it over and over again. Transition your small business into a machine involved workflow. What is the best option for production and what do you do with a proof of concept? Come learn the next step after the design process.
When: Sat., Oct. 7 from 10 a.m. - noon
Where: Library 21c, 1175 Chapel Hills Dr.