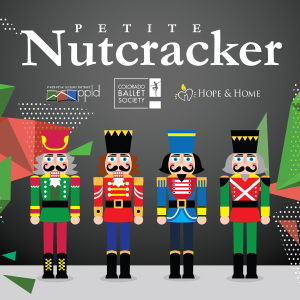 Enjoy a condensed, 20-minute version of The Nutcracker, a perfect introduction to the story for children of all ages, performed by the talented students of Colorado Ballet Society.
When: Fri., Nov. 29 and Sat., Nov. 30 at 10 a.m., 11 a.m. and 1 p.m.
Where: Library 21c Venue
Ticket purchases will benefit Hope and Home, a nondenominational Christian charity that trains and actively supports foster families all across the Front Range. Abused and neglected children who've been removed from their birth homes get a stable and nurturing family to live with until it's safe to go home again, or - when that safety isn't possible - a family to give them a "forever home" through adoption.
These performances are a delightful sneak peek at Colorado Youth Ballet's Nutcracker which will be performed at the Ent Center on December 20 - 23.