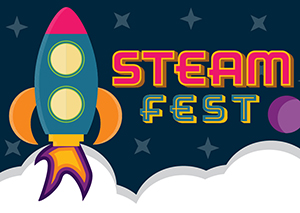 Strap in and get ready for a festival that will spark your child's interest in the arts and sciences. STEAM (Science, Technology, Engineering, Arts, Math) is the future, and it's also crazy fun.
This free event is powered by Pikes Peak Community College and PPLD.
Activities will include:
Ollie the Robot obstacle course
Cool Science demos
KEPC/PPCC-tv
Snap circuits
3D pens
Magnetic art
Blackout poetry
MakerSpace activities and several other stations
Students can win backpacks and other school supplies by completing the STEAM Ticket to Launch.
In conjunction with this event, there will be a free screening of Hidden Figures at Sand Creek Library at 11:30 a.m. on Sat., July 28.