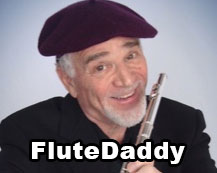 The Sunday Concert Series features monthly performances to celebrate local musicians. Each concert will be held on at 2 p.m. at Library 21c. Each show is free and open to the public.
February 18: FluteDaddy
Fun and hip, FluteDaddy plays a mix of jazz fusion, Brazilian, and original music featuring jazz flute with piano, bass and drums.
March 18: Scott and Johanna Hongell-Darsee
Drawing on their large repertoire of Scandinavian/Celtic, ballads and songs, Scott and Johanna perform on both modern and traditional instruments, and they tell the stories behind each song. Their performances have been described as magical, inspiring, haunting, and mesmerizing.
April 15: Taiko Society
Dynamic and intense, the Taiko Society, local to Colorado Springs, performs lively shows with traditional Japanese drums.