East Library's main entrance is closed for renovations until early September. Please use the temporary entrance located to the south (left) of the main entrance.
Monument Library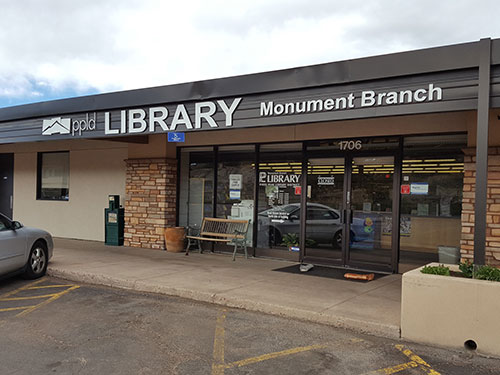 Address:
1706 Lake Woodmoor Dr.
Monument, CO
80132

Phone: (719) 488-2370
Hours:
Mon. - Thurs.: 9 a.m. - 9 p.m.
Fri. and Sat.: 10 a.m. - 6 p.m.
Sun.: 1 - 5 p.m.
Holiday Hours and Closures

Bus Route: None
What's New!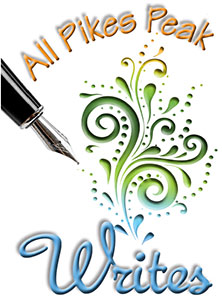 The Challenge:
Write an original fiction story of up to 2,500 words that begins with the sentence: "Sunlight and shadow flashed across the mountain."* What happens from there is up to you!
Who can Enter:
Middle school or high school students who are El Paso County residents.
Deadline:
The deadline for this contest has passed.
Winners will be notified by August 14, 2015.
The top five middle school and the top five high school entries will be published in a PPLD eBook anthology.
We take our theme for this year's teen fiction contest from the library theme: Transformation at Elevation.
*A big thanks to Scribes & Bards (East Library), Teen Writing Group (Library 21c), and the Penrose Teen Writers' Association (Penrose Library) for the selection of this year's first line!
Click the title of this post to view comments.
What: Pikes Peak Library District Kids Summer Reading Program
When: June 1 - July 31, 2015
Who: Birth - Grade 6 welcome to participate!
Why: Read books and earn prizes!
How to Play:
Register at any PPLD Library or online (registration link available June 1 at 9 a.m.)
Begin at "Start Here." Complete 9 spaces to earn each prize in order (1,2, and 3). Color a space for every 20 minutes you read, or for every 2 picture books read to you.
Collect your prize at your nearest PPLD Library.
When you reach prize 3, you have completed the game! Congratulations!
Please play this game only once, but keep reading in the Super Hero Readers bonus round!
Here's what you do:
Color in a star for every 5 hours you read.
After each completed 5 hours visit your library and a your name to our super Hero readers display.
When you complete 25 hours you earn cool shoe bling, and enter a drawing for a Hero party!
Baby/Toddler:
You don't have to be reading on your own yet to play. In the baby/toddler game (ages 0-2), you mark a space each time you share a book or do an activity with your baby. Win some fun bubbles, a finger puppet, and a board book.
But wait! There's more!
Over 800 programs this summer are all free, and include art, science, magicians, legos, puppets, music, animals, crafts, and dinosaurs. You can even come in and practice reading to a real live dog! At the end of July, we have four parties with inflatables, bubbles, hula hoops, face painting, dress-up, and an obstacle course.
Calendar of Events - (Printable Version)
Check out this promo made by PPLD's video studio!
Warning: contains serious cuteness.
Click the title of this post to view comments.
Pikes Peak Library District was honored in two categories by The Gazette's Best of the Springs!
Expert Pick for Hands-Down Great Place for Kids
"On any given day of the week, parents can find a free educational event for their kids to attend at one of the many libraries of the Pikes Peak Library District. From newborns to teens, the district makes an effort to reach out to all kids and give them age-appropriate programming and resources to help them learn more. Programming is especially good in the summer months when the libraries bring music, crafts, animals, and movies for kids and parents to enjoy together."
Voter's Choice for Teen Hangout
"Teens can enjoy myriad activities, get help with reading, writing and math homework as well as learn how to use library resources for research and enjoyment. The district has organized a wide range of unique programs including workshops in electronics, gaming, tutoring and knitting."
Click the title of this post to view comments.