Gene Luen Yang, author of All Pikes Peak Reads 2015 selection American Born Chinese, will be making two free, public appearances in Colorado Springs.
Lecture and Book Signing
Wed., Dec. 2 at 7 p.m.
The Venue @ Library 21c, 1175 Chapel Hills Dr.
Books will be available for purchase.
Origins of the Graphic Novel American Born Chinese
Thu., Dec. 3 from 11 a.m. - noon
PPCC Centennial Campus Theater, 5675 S. Academy Blvd.
Gene Luen Yang began drawing comic books in the fifth grade. In 1997, he received a Xeric Grant for Gordon Yamamoto and the King of the Geeks, his first comics work. He has since written and drawn a number of titles, including Duncan's Kingdom, The Rosary Comic Book, Prime Baby and Animal Crackers. American Born Chinese, his first graphic novel from First Second, was a National Book Award finalist, as well as the winner of the Printz Award and an Eisner Award. He also won an Eisner for The Eternal Smile, a collaboration with Derek Kirk Kim. Recently, he has been working on the comics series Avatar: The Last Airbender. Yang lives in the San Francisco Bay Area.
Click the title of this post to view comments.

The Friends of the Pikes Peak Library District are now selling books online, through Amazon. The Friends growing online collection features an assortment of both non-fiction and fiction, including history, textbooks, best-sellers and more.
You can see the collection on our Amazon Storefront at Amazon.com/shops/FriendsofPPLD. Purchases benefit Pikes Peak Library District. Now you can purchase books for yourself and help us provide books for others. If you have questions, contact Charleen Bader at (719) 232-4384.
Click the title of this post to view comments.
PPLD is proud to announce our newest resource, lynda.com! Lynda.com has thousands of online video tutorials to help you learn software, creative, and business skills.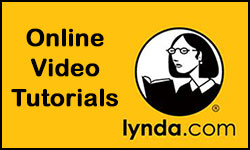 Videos are on the following topics:
3D + Animation
Audio + Music
Business
Design
Developer
Education
Photography
Video
Web
And best of all, it's FREE with your library card! Click here to start using this amazing resource now.
Click the title of this post to view comments.