East Library's main entrance is closed for renovations. Please use the temporary entrance located to the south (left) of the main entrance.

Pikes Peak Library District's annual community reads project, All Pikes Peak Reads (APPR), is celebrating its 14th year in 2015!
PPLD's theme for 2015 is Transformation @ Elevation. This year's APPR selections all relate to characters that are transformed by extraordinary circumstances.
The 2015 titles are: In the Kingdom of Ice by Hampton Sides and Smarter Than You Think by Clive Thompson.
Young adult readers will also be able to participate in APPR. The Teen selection for 2015 is the graphic novel American Born Chinese by Gene Luen Yang.
The Children's selections are Wonder by RJ Palacio and, for very young readers, the picture book I'm Gonna Climb a Mountain in My Patent Leather Shoes by Marilyn Singer.
Among the many programs for all ages related to this year's books will be several author visits. The next author visit will be with Clive Thompson, who will be making public appearances on October 9 and 10.
Click the title of this post to view comments.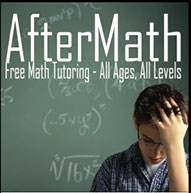 Is math homework getting you down? Are finals freaking you out? Do you need to brush up before the ACT, SAT, GRE, or GED? Our experienced math tutors can help you improve your grades and take the stress out of math. Tutoring for all ages and levels.
When: Mondays, 3:15 - 6:30 p.m.
Where: Manitou Springs Library
Registration is required at Manitou Springs Library.
When: Mondays, 3:30 - 7 p.m.
Where: Monument Library
When: Mondays, 5:30 - 7:30 p.m.
Where: High Prairie Library
When: Wednesdays, 3:30 - 6 p.m.
Where: Library 21c
When: Thursdays, 4 - 6 p.m.
Where: East Library
When: Saturdays, 10 a.m. - noon
Where: Sand Creek Library
No appointment necessary, just drop on in!
AfterMath won't take place during library or school holidays. If the school district closes because of snow or weather, AfterMath is cancelled.
Click the title of this post to view comments.
PPLD is proud to announce our newest resource, lynda.com! Lynda.com has thousands of online video tutorials to help you learn software, creative, and business skills.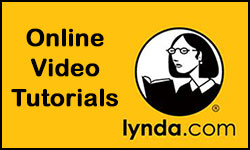 Videos are on the following topics:
3D + Animation
Audio + Music
Business
Design
Developer
Education
Photography
Video
Web
And best of all, it's FREE with your library card! Click here to start using this amazing resource now.
Click the title of this post to view comments.