Palmer Lake Library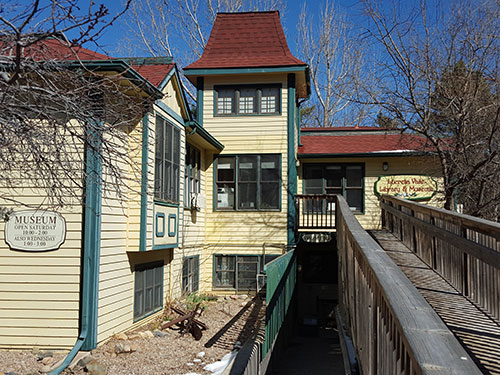 Address:
66 Lower Glenway
Palmer Lake, CO
80133
Phone:
(719) 481-2587



Hours:
Mon.: Closed
Tues. - Fri.: 10 a.m. - 6 p.m.
Sat.: 10 a.m. - 2 p.m.
Sun.: Closed
Holiday Hours and Closures
Bus Route: None
What's New!
The Board of Trustees of Pikes Peak Library District is pleased to announce the finalist for the position of Executive Director. After an extensive national and local search, the Board has named John Spears as the finalist.
About the Candidate
John Spears is the current Executive Director of Salt Lake City Public Library. He leads a staff of 325 employees in a seven facility city library with an operating budget of $17.9 million. Prior to his tenure at Salt Lake City he was Executive Director for Naperville Public Library. John obtained his Masters of Library Science from University of Illinois at Urbana-Champaign.
Public Meet and Greet Session
A reception is scheduled for Tuesday, December 1 at 5:30 p.m. for the public and community stakeholders to engage with the candidate. It will be held in the Carnegie Reading Room at Penrose Library, 20 N. Cascade Ave.
About the Library
Pikes Peak Library District is comprised of 14 community libraries, 475 employees and an operating budget of $29 million serving a population of over 600,000. The mission of PPLD is to provide resources and opportunities that change individual lives and build community.
Click the title of this post to view comments.
Click the title of this post to view comments.
Pikes Peak Library District was honored in two categories by The Gazette's Best of the Springs!
Expert Pick for Hands-Down Great Place for Kids
"On any given day of the week, parents can find a free educational event for their kids to attend at one of the many libraries of the Pikes Peak Library District. From newborns to teens, the district makes an effort to reach out to all kids and give them age-appropriate programming and resources to help them learn more. Programming is especially good in the summer months when the libraries bring music, crafts, animals, and movies for kids and parents to enjoy together."
Voter's Choice for Teen Hangout
"Teens can enjoy myriad activities, get help with reading, writing and math homework as well as learn how to use library resources for research and enjoyment. The district has organized a wide range of unique programs including workshops in electronics, gaming, tutoring and knitting."
Click the title of this post to view comments.