East Library will be closed Wednesday, April 22 - Sunday, April 26 for renovations. Available holds can be picked up at Library 21c during that time.
Palmer Lake Library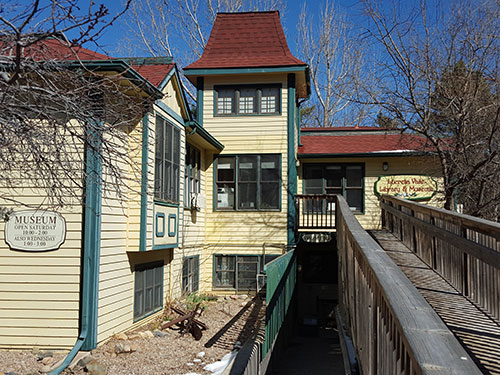 Address:
66 Lower Glenway
Palmer Lake, CO
80133
Phone:
(719) 481-2587



Hours:
Mon.: Closed
Tues. - Fri.: 10 a.m. - 6 p.m.
Sat.: 10 a.m. - 2 p.m.
Sun.: Closed
Holiday Hours and Closures
Bus Route: None
What's New!
Pikes Peak Library District was honored in two categories by The Gazette's Best of the Springs!
Expert Pick for Hands-Down Great Place for Kids
"On any given day of the week, parents can find a free educational event for their kids to attend at one of the many libraries of the Pikes Peak Library District. From newborns to teens, the district makes an effort to reach out to all kids and give them age-appropriate programming and resources to help them learn more. Programming is especially good in the summer months when the libraries bring music, crafts, animals, and movies for kids and parents to enjoy together."
Voter's Choice for Teen Hangout
"Teens can enjoy myriad activities, get help with reading, writing and math homework as well as learn how to use library resources for research and enjoyment. The district has organized a wide range of unique programs including workshops in electronics, gaming, tutoring and knitting."
Click the title of this post to view comments.
From April 13 - 27, any four-year-old can pick up a free book from any PPLD library! There will be English and Spanish versions available (while supplies last). Check with your local library for fun events related to this giveaway.
Colorado Lt. Governor Joe Garcia developed this state-wide initiative to emphasize the importance of early literacy and reading to children. For more info, visit onebook4colorado.org.
Check out our dinosaur green screen photos at Library 21c's One Book 4 Colorado party!
Click the title of this post to view comments.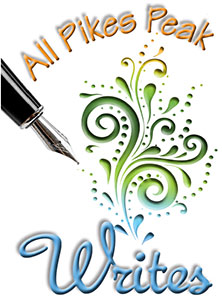 The challenge:
Write an original fiction story of up to 2,500 words that begins with the sentence: "Sunlight and shadow flashed across the mountain."* What happens from there is up to you!
Who can enter:
Middle school or high school students who are El Paso County residents.
Deadline:
Original, previously unpublished stories and entry forms must be submitted to Pikes Peak Library District staff by no later than 9:00 p.m. on June 30, 2015.
The top five middle school and the top five high school entries will be published in a PPLD eBook anthology. Winners will be notified by August 14, 2015.
See the entry form for official rules.
We take our theme for this year's teen fiction contest from the library theme: Transformation at Elevation.
*A big thanks to Scribes & Bards (East Library), Teen Writing Group (Library 21c), and the Penrose Teen Writers' Association (Penrose Library) for the selection of this year's first line!
Click the title of this post to view comments.