East Library will be closed Wednesday, April 22 - Sunday, April 26 for renovations. Available holds can be picked up at Library 21c during that time.
Sand Creek Library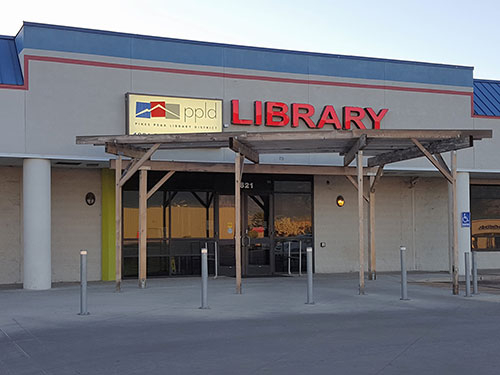 Address:
1821 South Academy Blvd.
Colorado Springs, CO 80916
Phone: (719) 597-7070



Hours:
Mon. - Thurs.: 9 a.m. - 9 p.m.
Fri. and Sat.: 10 a.m. - 6 p.m.
Sun.: 1 - 5 p.m.
Holiday Hours and Closures
CyberShelf Download Station



FREE Wireless!
Laptop Loans
Study Rooms
What's New!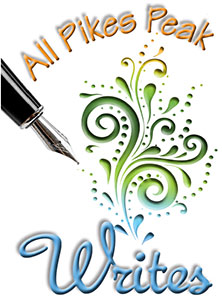 The challenge:
Write an original fiction story of up to 2,500 words that begins with the sentence: "Sunlight and shadow flashed across the mountain."* What happens from there is up to you!
Who can enter:
Middle school or high school students who are El Paso County residents.
Deadline:
Original, previously unpublished stories and entry forms must be submitted to Pikes Peak Library District staff by no later than 9:00 p.m. on June 30, 2015.
The top five middle school and the top five high school entries will be published in a PPLD eBook anthology. Winners will be notified by August 14, 2015.
See the entry form for official rules.
We take our theme for this year's teen fiction contest from the library theme: Transformation at Elevation.
*A big thanks to Scribes & Bards (East Library), Teen Writing Group (Library 21c), and the Penrose Teen Writers' Association (Penrose Library) for the selection of this year's first line!
Click the title of this post to view comments.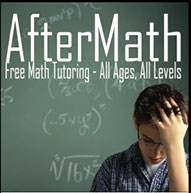 Is math homework getting you down? Are finals freaking you out? Do you need to brush up before the ACT, SAT, GRE, or GED? Our experienced math tutors can help you improve your grades and take the stress out of math. Tutoring for all ages and levels.
When: Thursdays, 4 - 6:30 p.m.
Where: East Library
When: Mondays, 5:30 - 7:30 p.m.
Where: High Prairie Library
When: Wednesdays, 3:30 - 6 p.m.
Where: Library 21c
When: Mondays, 3:15 - 6:30 p.m.
Where: Manitou Springs Library
When: Mondays, 3:30 - 7 p.m.
Where: Monument Library
When: Saturdays, 10 a.m. - noon
Where: Sand Creek Library
No appointment necessary, just drop on in!
Click the title of this post to view comments.
A PPLD staff member was at the Walmart across the street this afternoon when a cashier approached her and said (with tears in her eyes).
"I just wanted to thank you for being so kind to me. It's because of you that I got this job here. I was at the library some time ago and you let me use the computer, even though my card was blocked. I needed to fill out the application for this job, and I did, and I got it! I was on the verge of homelessness and hopelessness when I came into your library, and because of you my life is better. Thank you so much!"
Click the title of this post to view comments.