Kids Book Reviews by Genre: Retold Fairy Tales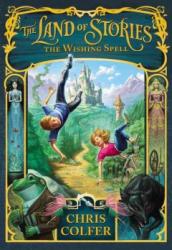 Review:
I love the way Chris Colfer holds out the suspense and keeps the story interesting. I enjoy reading about Froggy and Trollbella and all the other characters. It is a great twist on classic fairy tales and some of the stories behind them. I especially like how the authors makes the villains seem less villainous. I love all of the Land of Stories books. This is a must read!
Reviewer's Name:
Emi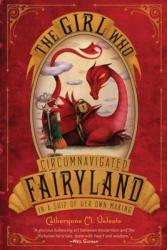 Review:
I've yet to read something by Catherynne M. Valente that isn't absolutely gorgeous -- admittedly I may be a little bit biased, as I definitely think folkloric stories are the best, and folkloric stories with lovely playful twists are the BEST best... But when it comes to evocative and clever prose, as far as I'm concerned Valente is on a level all her own. At the moment, I happen to be reading her "Fairyland" series, and so... Behold, the first book -- "The Girl who Circumnavigated Fairyland in a Ship of her Own Making!" It's just as whimsical as it sounds.
So there's this little girl named September, living in a lonely house and washing a bunch of lonely teacups all the time and feeling very trapped. A quirky and talkative Green Wind -- apparently a defiant and spirited sort of wind -- riding a leopard shows up to spirit her away to Fairyland if she likes. This book is very much like "Alice's Adventures in Wonderland" for the modern age: September has loads more authority over herself and her destiny, for one, and she grows dramatically as a human being over the course of the series. Fairyland helps that along of course, despite being a wild and alien place, complete with folkloric and/or mythological figures both eternal and re-imagined, petulant tyrants with very impressive hats, and interesting twists and turns aplenty that I can say I definitely didn't see coming. Valente's world is simultaneously familiar and wonderfully fresh, like she's composed words to go along to the tune of a well-beloved song, shifting its meaning in unexpected ways while still keeping true to the soul of something timeless.
Reviewer's Name:
Kate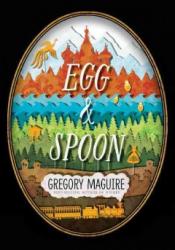 Review:
Elena is a peasant living in Miersk, a village in Russia. Ekaterina is a noble that was passing through Miersk on her way to a ball. Due to an unfortunate accident, Elena and Ekaterina switch places and need to set things right again.
I first took notice of Egg & Spoon because of the aesthetic of the cover. I was about to choose not to read it after seeing the summary, but then I saw that it was written by Gregory Maguire, so I decided against not reading it.
The writing style is truly beautiful, and I can't really find the right words to describe it, which is frustrating, to say the least. To me, the story is slightly reminiscent of having a (very long) conversation with someone; it kind of goes off into tangents, it gets unusually descriptive on small things that don't really matter, and it talks about a little bit about everything. I find that really enjoyable, but for some people, it can seem long and tedious. I had to really concentrate while reading it because I kept on admiring how amazing the writing was instead of actually processing what was happening.
The characters were incredible! Everyone had different and unique personalities and reacted to things differently. I found all of them quite charming in their own ways. They all just had so much character!
The humor had me dying of laughter and really lightened the mood of the whole story.
One thing I didn't like about the novel was its pacing. Everything happened too slowly, and I was always waiting for something to happen to push the story along; Egg & Spoon is definitely not for impatient people, especially since it has almost 500 pages. It was really hard to get through.
Egg & Spoon was based off of Russian folklore and really gave off a fairy tale vibe, which is always a plus.
Egg & Spoon is definitely not for everyone, but, in my opinion, it was phenomenal.
Reviewer's Grade: 8
Reviewer's Name:
Miriam X