Image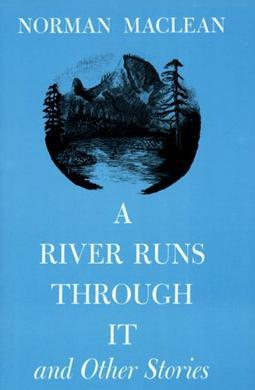 Review
I love how books can give insight into things we might not otherwise know. How, when someone "writes what they know" in an autobiographical sense, the reader gets to experience that slice of their life. I'm not interested in fishing—in any of its styles. And yet, A River Runs Through It gave such a clear picture of what it's like to go fly-fishing that I felt like I had actually experienced it. I'm still not interested in trying it in real life, but now I feel like I get it.
Of course, A River Runs Through It isn't entirely about fly-fishing. There are other universal themes, like fatherhood, brotherhood, sonship, and unity with nature. I can also appreciate that there is a Christian tilt to the main character without being judgmental of the choices his family has made. This unconditional love speaks to what Christianity is all about. That's not to say that the actions of his family aren't frustrating to read about, it's just that going fly-fishing is something that washes away any bad blood.
While it's a quick read, A River Runs Through It doesn't need much to convey the author's genuine attitude toward life. Because it's not about the details of actually fly-fishing that reveal how knowledgeable Maclean is at the sport. There weren't any facades that tried to paint the main character as a saint. All the characters had flaws, just some were more obvious than others. An accurate examination of an individual's life says more about what they've accepted than what they wish they'd wanted to be. And perhaps being in the "natural environment" where they're the most comfortable is the whole point of this book.
A heartfelt love letter to family and fly-fishing, I give A River Runs Through It 4.0 stars out of 5.
Reviewer's Name
Benjamin W.