All PPLD facilities will be closed Monday, September 7, 2015 for Labor Day.
East Library's main entrance is closed for renovations. Please use the temporary entrance located to the south (left) of the main entrance.
Mobile Library Services
9/8/2015 On Tuesday, September 8, 2015, the county mobile library will not make its usual stops in Calhan and Peyton due to scheduled vehicle maintenance. Patrons may pick up holds at the next regularly scheduled stops, and items returned on that day will be backdated to make up for the "missed" day. Thank you.
City Mobile Library Stops:
County Mobile Library Stops:
What's New!
Pikes Peak Library District was honored in two categories by The Gazette's Best of the Springs!
Expert Pick for Hands-Down Great Place for Kids
"On any given day of the week, parents can find a free educational event for their kids to attend at one of the many libraries of the Pikes Peak Library District. From newborns to teens, the district makes an effort to reach out to all kids and give them age-appropriate programming and resources to help them learn more. Programming is especially good in the summer months when the libraries bring music, crafts, animals, and movies for kids and parents to enjoy together."
Voter's Choice for Teen Hangout
"Teens can enjoy myriad activities, get help with reading, writing and math homework as well as learn how to use library resources for research and enjoyment. The district has organized a wide range of unique programs including workshops in electronics, gaming, tutoring and knitting."
Click the title of this post to view comments.
After 15 years and 272,236 miles of service to the residents of El Paso County, Mobile Library 698 will be leaving tomorrow to serve another library district in Southern Colorado. Happy trails, old friend!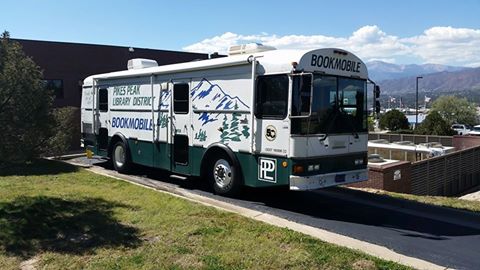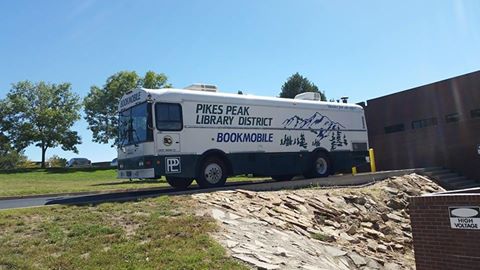 Click the title of this post to view comments.