Image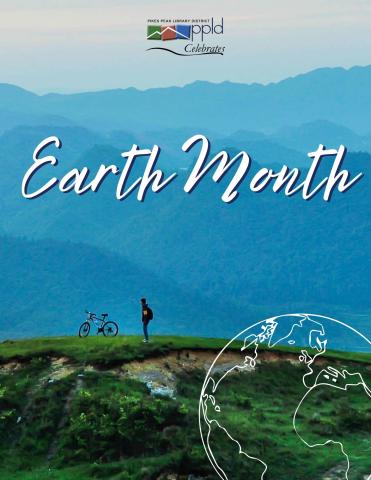 On April 22, 1970, millions of Americans participated in the first Earth Day to increase awareness about environmental issues around the world. That movement has grown into Earth Month throughout all of April to continue spreading awareness locally and internationally. Learn about Earth Month, environmental issues, and ways to make your life more environmentally friendly through upcycling and recycling with the resources on this page.
---
Programs
Library Explorers: Letter to the Earth   
During the month of April, adult patrons with developmental or physical disabilities or their caregivers can check out Library Explorer Kits from the front desk to get your very own Letter to the Earth project. Use the items in the kit to create a card to share for Earth Month.  
Upcycled Bird Feeders   
Tired of dealing with all those plastic bottles? Then join us to learn how to upcycle them into cute bird feeders!
Clay Exploration: Garden Markers   
Come to the Sand Creek Library Makerspace to experiment with clay! This is a two-part class on April 13 and 27. In part one, you will learn how to shape a project out of clay, and in part two, you will learn how to glaze it. At the end of the month, you will take your finished creation home. This month's project is garden markers. All skill levels are welcome, and all supplies will be provided. Ages 9 and up, and ages 9 - 11 must be accompanied by an adult.   
Note: signing up for the first session will automatically register you for the second session. 
---
Booklists
---
Resources
Earth Month Displays at the Library  
Colorado Springs Utilities is sharing information about wise water usage and conservation with informative displays at several Library locations. You'll find information about utilities, energy rebates, water-wise planting, water and energy usage tips, and more! Stop by East, Cheyenne, Monument, Old Colorado City, Penrose, and Rockrimmon libraries, as well as Library 21c to learn more.  
Green Living 
A curated guide of resources to help you adapt to living a greener lifestyle.
Learn to Make Reusable Bags at PPLD 
Struggling with Colorado's new single-use bag fee? This video has instructions on how to upcycle a t-shirt into a reusable shopping bag. (All ages)
Create: Bee Gardens 
Learn some techniques to start your very own bee-friendly garden, including planting native wildflowers that attract pollinators, and making a bee bath out of polymer clay. (All ages) 
Create: Visible Mending   
Ripped shirt... throw it away? No way! In this video, you'll learn about visible mending, a technique for fixing up damaged clothes with a little extra flair. (All ages)
---
Recommended Websites