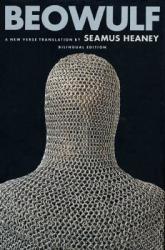 Review:
Beowulf is a classic heroic epic written one thousand years ago; I read the version that Seamus Heaney translated into modern English. This translation was excellent, managing to balance the original style and rhythm with a clear and understandable tone. Beowulf is a traditional hero. As a result, some of the plot points are fairly predictable. Nevertheless, I would recommend this epic poem to anyone who enjoys Tolkien or other fantasy series. Reading Beowulf, it is easy to see where more contemporary authors got their inspiration.
Reader Grade: 9
Reviewer's Name:
Caroline J.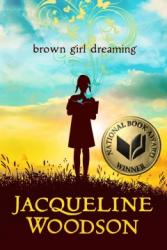 Review:
This poem book is really well written. It has a unique poem style with just as a unique narrator. This book is about a girl named Jackie growing up in the 1960's-1970's. She has to deal with the hardships of not being treated well because of her skin color along with other things going on in her personal life. The author of this book did a really good job at putting these dilemmas that Jackie faces in the mind of a little girl. I would have rated this book 5 stars if it wasn't so dry in the middle. You get sucked in right from the start but then in the middle of the book, it gets a little boring. But don't give up on it, it picks up later on and has a fantastic ending.
Reviewer Grade: 8
Reviewer's Name:
Mikayla B.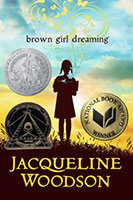 Review:
This autobiography written in free verse by Jacqueline Woodson is an excellent insight into growing up as an African American girl in the 1960's.
It is a very moving portrayal of the role of family (grandparents, parents, uncles & aunts and siblings) in a life of a child. The author also gives the reader a definite sense of place, whether it is Ohio, South Carolina or Brooklyn, NY. Highly recommended.
Reviewer's Name:
Lisa