PPLD's eLibrary houses all of our eMaterials: eBooks, eAudios, eComics, eMagazines, eMusic, and eVideos. Most you check-out, but some you can keep forever!

eLibrary resources require a valid
library card number and PIN
Hoopla
- eMusic, eVideos, eComics, eBooks, eAudios
---
Hosts more than 200,000 premium digital titles from more than 1,000 publishers.
Formats: Kindle, EPUB, OverDrive Read, and MP3
Check-out Limit: 20
Holds: 30
Loan Period: 3 weeks
Click here for help. Still need help? Contact OverDrive support.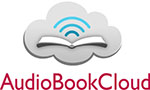 A variety of different audio books for an audience of all ages. The library contains over 1100 books. Listen to titles ranging from fiction to non-fiction, with a variety of genres such as classics, science-fiction, autobiographies, westerns, romance, humor and more! The collection is available any time on your computer or mobile device. Instead of sitting on your computer, your audio books are available in a cloud online. Just click and listen!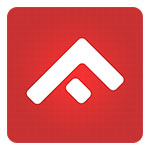 Freading has over 100,000 titles that are from more than 1,100 publishers including HarperCollins, Harlequin, Houghton Mifflin Harcourt, Sourcebooks and Lonely Planet. All titles are available all the time. You will need to Download Adobe Digital Editions to use Freading. Click here for instructions.
Formats: EPUB and PDF
Check-out Limit: 3 books/week
Loan Period: 2 weeks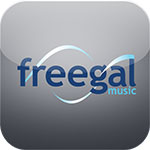 Freegal® Music is a free music service that offers access to 16 million songs, and is comprised of music from over 40,000 labels, including Sony Music's catalog of legendary artists. The music originates from over 100 countries. There is no software to download, and there are no digital rights management (DRM) restrictions. PPLD patrons can download five songs a week and stream 24/7. Enjoy ad-free listening and new releases!
Format: MP3/Streaming
Check-out Limit: 5 downloads/week, unlimited streaming
Loan Period: Unlimited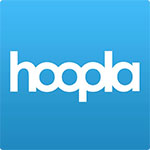 Start using Hoopla digital today to begin borrowing free digital video, music, books, and comics with your library card. Gain access to thousands of titles – available for instant streaming or temporarily download – and watch or read on your smartphone, tablet or computer.
Format: MP3
Check-out Limit: 10/month
Loan Period: eMusic = 1 week; Movies/Television = 3 days; eComics = 21 days, eBooks = 21 days, eAudios = 21 days
Click here for help. Still need help? Contact Hoopla support.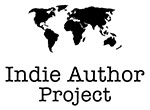 Access unique content through Biblioboard, including indie eBooks and curated digital exhibits and collections from PPLD. The Indie Author Project allows self-published authors to submit their original work for circulation in Biblioboard, making your eBook visible at PPLD and other Colorado libraries, as well as at libraries worldwide. Read online only.
Want to submit your eBook? Click here to get started.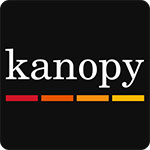 Kanopy showcases more than 30,000 of the world's best films, including award-winning documentaries, rare and hard-to-find titles, film festival favorites, indie and classic films, and world cinema with collections from Kino Lorber, Music Box Films, Samuel Goldwyn, The Orchard, The Great Courses, PBS and thousands of independent filmmakers.
Check-out Limit: 10/month
Loan Period: 3 days
Need help? Search Kanopy help.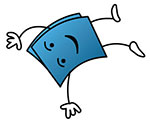 Animated, talking picture books which teach kids the joy of reading in a format they'll love. Read online only.
TumbleBooks - picture books
TumbleBookCloud Junior - elementary school chapter books and videos