PPLD Foundation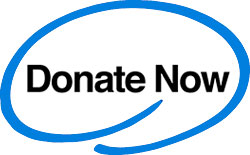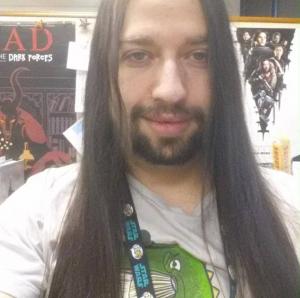 Young Adult Services Specialist Philip Krogmeier has been with Pikes Peak Library District for almost 10 years. But he's not just a staff member, he's a library supporter is who is happy to share his time and treasure to help make PPLD an amazing place for our community. We put him on the hot chair to ask him questions about why PPLD is so important to him.
Tell us your name and what you do at PPLD.
My name is Philip Krogmeier, and I am a Young Adult Services Specialist at Library 21c. I assist in preparing and presenting programs for our teen patrons, and I help at all of the public service desks.
What is your favorite part of your job/the patrons you work with?
I love to help my teen patrons find books that speak to them.
What is your favorite thing about PPLD?
My favorite thing about PPLD is the sheer variety of services it provides. PPLD is so much more than a traditional library system.
Why do you choose to give back and support PPLD?
I choose to support PPLD because PPLD has supported me since the first day I walked through the doors of the East Library. I immediately felt welcomed, and that feeling hasn't faded in almost 10 years.
Why do you think it's important for the community to support PPLD?
Without community support, PPLD wouldn't be able to provide the level of assistance that it does. PPLD serves as an anchor for the Colorado Springs community, allowing everyone to gain access to materials and services.
What is the most memorable question you've been asked by a patron?
A patron once asked me if she could take a photo of me so that she could use it as a reference for a painting of Jesus.
Where/when can people come by and say hi to you?
I can usually be found most weekdays at the 21c Teen Desk or upstairs in the Makerspace.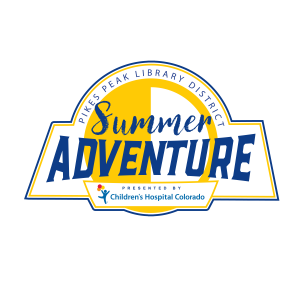 Colorado Springs, Colo. (July 9, 2019) – Children's Hospital Colorado, Colorado Springs announced a partnership with Pikes Peak Library District (PPLD) to support the Summer Adventure reading program serving more than 37,000 kids each summer. Additionally, the new hospital will provide free health-related resources, educational opportunities and family programming as part of their partnership with PPLD.
"As parents, one of our primary focuses is on stimulating our kids' imaginative, creative cognitive abilities," said Margaret Sabin, president of Children's Colorado's Southern Region. "This program provides families and kids with fun summer activities that are healthier and more engaging alternatives to watching Netflix for the rest of the summer. Our partnership with PPLD allows us to support families in creating summer fun that encourages mental and physical wellness and connects kids to their local community."
The Summer Adventure reading program invites kids ages 0-18 to complete a series of activities listed on age-specific game cards, such as reading a book, camping, crafting, making a new food dish, or visiting a local museum. Once completed, kids are eligible to win prizes through July 31.
Established in 1903, PPLD is a nationally recognized system of public libraries and it is the second largest library district in the state with a service area covering 2,070 square miles. More than 185,000 children live within the District, and 2.7 million items for children and teens are checked out of PPLD each year. The service area includes Calhan, Colorado Springs, Monument, Falcon, Fountain, Manitou Springs, Ute Pass, Palmer Lake, the United States Air Force Academy, Fort Carson and many other municipalities and military installations.
"Partnering with Children's Hospital Colorado, Colorado Springs is a natural fit for our organization," said Lance James, Chief Development Officer and Foundation Executive Director for the Pikes Peak Library District Foundation. "Our mission is to connect our patrons with the resources they need to achieve their goals. Providing additional access to state-of-the-art healthcare resources through this partnership, in addition to the health information resources already provided in our Family Place Libraries, is just one more way for us to achieve that goal."
Find more information about the Summer Adventure program here: Summer Adventure
About Children's Hospital Colorado
Children's Hospital Colorado is one of the nation's leading and most expansive pediatric healthcare systems with a mission to improve the health of children through patient care, education, research and advocacy. Founded in 1908 and recognized as a top children's hospital by U.S. News & World Report, Children's Colorado has established itself as a pioneer in the discovery of innovative and groundbreaking treatments that are shaping the future of pediatric healthcare worldwide. Children's Colorado offers a full spectrum of family-centered care at its urgent, emergency and specialty care locations throughout Colorado, including its location on the Anschutz Medical Campus, and across the region. Scheduled to open in mid-2019, the new Children's Hospital Colorado, Colorado Springs, will be the first pediatric-only hospital in southern Colorado. For more information, visit Children's Colorado, or connect with us on Facebook and Twitter.
Children's Hospital Colorado complies with applicable Federal civil rights laws and does not discriminate on the basis of race, color, national origin, age, disability, or sex.
ATENCIÓN: si habla español, tiene a su disposición servicios gratuitos de asistencia lingüística. Llame al 1-720-777-9800.
CHÚ Ý: Nếu bạn nói Tiếng Việt, có các dịch vụ hỗ trợ ngôn ngữ miễn phí dành cho bạn. Gọi số 1-720-777-9800.
http://www.hhs.gov/civil-rights/for-individuals/section-1557
About Pikes Peak Library District
Pikes Peak Library District seeks to engage and transform people's lives by providing free and equitable access to information via 15 facilities, online resources, and mobile library services. It is a nationally recognized system of public libraries serving a population of more than 650,000 across 2,070 square miles in El Paso County, Colo."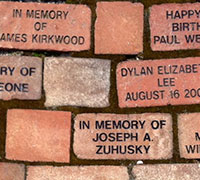 Purchasing a courtyard paver is a great way to honor family and friends, commemorate memories and events, or to publicize your organization or business. Your purchase of a courtyard paver also contributes to PPLD's Tri-Building project, providing 21st Century Library service through innovative library spaces and technology for everyone in our community.
Commemorative pavers are now available at Fountain Library!