Image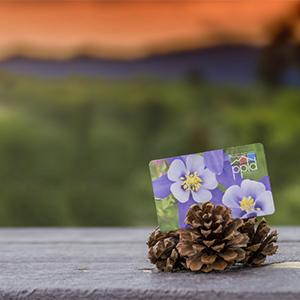 From a small reading room established 136 years ago, Pikes Peak Library District (PPLD) has evolved to meet the ever-changing needs of our sprawling community. Our service area covers 2,070 square miles of El Paso County with population of about 700,000 – people of all ages and backgrounds with varying views and interests. Thanks to taxpayer funding, we provide residents with access to 16 facilities, three mobile library services, and a large online hub of resources and services that are inclusive and welcoming to all. We strive to make our physical and digital spaces safe and respectful for diverse voices, perspectives, and pursuit; to foster community dialogue and connections; and to help people achieve their goals and dreams in life.
Beginning in January 2022, we initiated a process to revisit PPLD's mission statement and develop a vision statement and organizational values that reflect our public library system and growing community. Having such clearly defined statements and values also will allow us to prepare for the next stage – working on a new strategic plan that we hope to release later this fall.
In partnership with a local third-party vendor, Library leadership engaged all staff in a design thinking process to gather individual input and collectively see which themes emerged – and it resulted in much alignment from frontline staff to management. With such rich qualitative data, PPLD's Board of Trustees and leadership team were able to craft new statements and values that capture our core purpose and aspirations for a public institution that's here for everyone.
We are excited to share them with you, our Library cardholders and patrons.
---
VISION
Access to resources and opportunities leads to thriving people and connected communities.
MISSION
Cultivate spaces for belonging, personal growth, and strong communities.
VALUES
Access: We ensure all people feel safe to connect with services, resources, and experiences.
Service: We remove barriers to provide access for all to pursue their interests, needs, and goals.
Freedom: We ensure the right of community members to interact with and experience library services as they choose.
Accountability: We responsibly steward resources with integrity and transparent practices.
Creativity: We foster imagination and resolve problems in new ways.
Community: We bring people together.
---
You will see these new statements in many places going forward, and they are already featured on our About Us page. We look forward to fulfilling our new mission, upholding our new values, and aiming to achieve our vision for this great community.