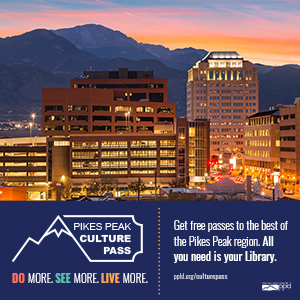 UPDATE: All museums available with the Culture Pass except the Western Museum of Mining and Industry and the ProRodeo Hall of Fame have been closed to limit the spread of COVID-19. All reservations made prior to these closures have been cancelled, and all future closed dates are blocked within the reservation system. Cancellations will not affect your future use of the Culture Pass, and you can reschedule your reservation once the sites reopen. Many museums are honoring reservations made prior to the closure. We recommend contacting these sites directly to determine next steps once they reopen.
Pikes Peak Library District (PPLD) launched the Pikes Peak Culture Pass program on March 2, 2020. The new pass lets you explore museums and attractions in the Pikes Peak region at no cost – all you need is a Library card! By collaborating with local organizations, PPLD provides free admission passes for check out, similar to how you check out an eBook or other electronic resource. The Pikes Peak Culture Pass will increase opportunities for education and cultural learning, creating increased connection between books and hands-on experiences.


How does it work?
Patrons 12 years old and older with a valid PPLD library card (400 series and PowerPass accounts in good standing) can login to a dedicated reservation page and book a pass online up to 30 days in advance by searching either the desired location or the date.
Patrons can print their confirmation, which will serve as their entry ticket, directly from home or at any Library location. The admission pass is only valid on the date requested. The number of people admitted per pass varies by location and will be shown on the reservation page and printed confirmation. Patrons will be allowed to reserve one admission pass per destination once every six months, and may reserve only one museum pass at a time.
---
What locations can I visit?
The Library is currently in partnership with the following museums and cultural institutions: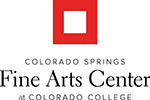 The Colorado Springs Fine Arts Center at Colorado College
Note: The Fine Arts Center has closed to the public through Fri., April 17 in response to heightened concerns related to the spread of COVID-19.
The 132,286 square-foot facility hosts major international traveling and ever-changing exhibitions featuring works from the FAC's significant permanent collection, bringing a wide variety of art experiences to Colorado Springs.
The ANA headquarters building and Money Museum will be closed to the public through April 30, to reduce the spread of COVID-19. Museum patrons are
in the interim.
Through the discovery of money, America's largest museum dedicated to numismatics brings culture to life. The museum explores art, history, science, and much more to promote the diverse nature of money and related items.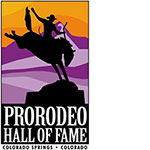 The ProRodeo Hall of Fame
The ProRodeo Hall of Fame and Museum of the American Cowboy educates the public about rodeo, its history, and its impact on Western American culture. The Hall of Fame provides recognition to rodeo notables of the past and present, and serves as an inspiration for the future.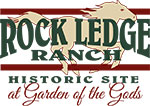 Rock Ledge Ranch Historic Site
The Rock Ledge Ranch Historic Site is an educational, non-profit living history farm and museum depicting life in the Pikes Peak region from 1775-1907.
Space Foundation Discovery Center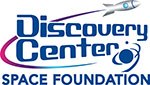 Note: The Space Foundation Discovery Center will be closed Sat., March 14 through Tue., March 31 out of concern for the health and safety of their guests and team members.
The Space Foundation Discovery Center is the region's first and only dedicated space, science, and technology center. It is an interactive, education-focused destination that advances science, technology, engineering, art, and mathematics (STEAM) in the exciting context of space exploration, development and utilization.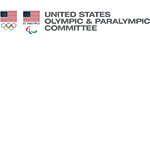 U.S. Olympic and Paralympic Training Center
Note: Team USA has announced tours of the Olympic and Paralympic Training Center are not currently being offered in an effort to limit any potential Team USA athlete, coach, and staff exposure to COVID-19.
Take a tour to see the Olympic & Paralympic Training Center and learn about its history in the Olympic & Paralympic Movement. This experience provides a broad but engaging overview of the campus athletes call home in their quest to be immortalized as Olympians and Paralympians.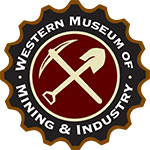 Western Museum of Mining and Industry
The Western Museum of Mining and Industry is temporarily suspending operations and postponing events due to COVID-19.
The mission of the Western Museum of Mining and Industry is to educate the public about the history and continuing contributions of mining, ranching, and other supporting industries in the American West.
Benefits vary by destination. As stated above, the number of people that your Cultural Pass will admit varies by location. Library cardholders are responsible for reviewing the institution's rules, requirements, expectations, etc. prior to reserving their pass. PPLD is not responsible for any content of their exhibitions.
Need help booking or cancelling passes? Call (719) 531-6333 and select your preferred Library location.
---
Other FREE museums and cultural attractions in the area: