Image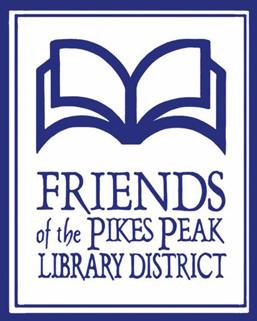 The Friends of the Pikes Peak Library District (PPLD) has selected the 2023 recipients of the Frank Waters Award and the Golden Quill Award. These literary awards will be presented at a luncheon on Sat., June 3 at 11:30 a.m. at the Doubletree Hotel. The luncheon is open to the public, and tickets can be purchased through the Friends of the PPLD website.  
The 2023 Frank Waters Award will be presented to a husband-and-wife duo who have authored dozens of books together, W. Michael Gear and Kathleen O'Neal Gear. The award recognizes excellence in writing that explores the spirit of the West through people, culture, and landscape.  
Author Barbara Nickless, known for writing best-selling crime novels, will be presented with the 2023 Golden Quill Award. This literary award honors local authors who exhibit excellence in writing and storytelling. 
For the first time, the Friends will also give the Best Friend Award to music legend and philanthropist Peggy Shivers, who has been a longtime, dedicated supporter of the Library District, including donating a large collection of books by Black authors and about Black history to its collection.
Proceeds from the event benefit the Friends, which supports Library programming and needs.