Image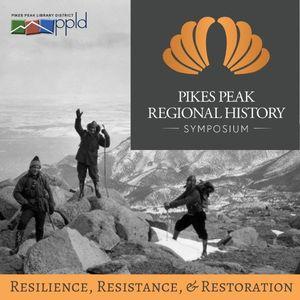 Pikes Peak Library District is excited to announce our 19th annual Regional History Symposium: Resilience, Resistance, & Restoration. Our speakers will explore the challenges and triumphs of the people and communities of the Pikes Peak Region over the course of two program sessions.
To register, click on the session below you would like to attend:
---
PART I Sat., Jun 11 | 10 a.m. - 1 p.m. East Library
Schedule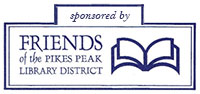 9:30 a.m. | Doors open
10 - 10:10 a.m. | Welcome and introduction
10:10 - 11:15 a.m. | Presentations (3) - Each presentation is scheduled for 20 minutes
11:15 - 11:45 a.m. | Coffee Break - (Coffee and refreshments provided)
11:45 a.m. - 12:30 p.m. | Presentations (2) - Each presentation is scheduled for 20 minutes
12:30 - 1 p.m. | Questions and Answers
PRESENTATIONS:
Barry Binder: Heathen Chinee: China Jim, Dr. Chung Sing, and the Chinese Question in Colorado's Press (1869-1915)
For most Coloradans, the press was the dominant, and often sole source of information on and about Chinese migrants at the turn of the 20th century -- the "celestial" others depicted in black ink by white journalists. Relying on hundreds of newspaper articles from the period, this talk examines the lives and experiences of two Chinese migrants in the Pikes Peak region: China Jim, an entrepreneur in Colorado Springs, and Dr. Chung Sing, a practitioner of traditional Chinese medicine in Pueblo. Further, this talk challenges much of the existing historiography and the prevailing narrative of Chinese migrants in the American West as voiceless victims silently acquiescent to discriminatory actions aimed at limiting their success.
Julie Haverluk : Silver Fox Farming in El Paso County, 1920-1950: The Rise and Fall of an Industry
The name of Fox Run Regional Park is one of the last vestiges of an industry that once thrived in the region from the 1920s to 1950s but has left few traces. The rapid rise and dramatic decline of silver fox farming brought surprising prosperity to struggling ranchers and hardy investors for several decades before national and international market forces and cultural change led to its abrupt decline.
Milly Mollica: Dominic Mollica: A Remarkable Man and Legacy
This talk will explain how Dominic Mollica's legacy lives on in the Colorado Springs community. It will summarize Dominic Mollica's life, providing context about the kind of man Mollica was and how Colorado Springs provided him with opportunities to leave a respectful legacy. It will also examine the value he added to the Air Academy District 20 community and analyze the accomplishments and awards Mollica received. This presentation blends family history with community history.
Eric Metzger: A Decision at Stones River: Henry McAllister's Loyalty to Palmer and to the Union Cause Amidst the Civil War
Early in the Civil War, Colonel Palmer, Commander of the 15th Pennsylvania Volunteer Cavalry, was captured by Confederate troops and imprisoned. The loss of their commander sent the 15th into a general state of chaos and confusion that came to a head outside of Nashville, Tennessee as they were preparing to go into battle at Stones River. In the days prior to the battle at Stones River, the men of the 15th were each making an important decision in their military lives, to participate in the battle at Stones River or lay down their arms and refuse a direct order to march into battle. Henry McAllister, at the time a 1st Sergeant of Company L, also made a decision that day, to remain loyal to the Union cause and march into battle. McAllister was wounded in battle and survived. Two months later Palmer was released from captivity and rejoined his men in Nashville, where he quickly promoted McAllister to 1st Lieutenant. The two would remain close for the rest of their lives, eventually partnering to build a railroad and a town in Colorado.
Eric Swab: Rocky Mountain Reforestation
Faced with the need to reforest over-harvested national forests, the U. S. Forest Service began a tree nursery in the region. They first attempted growing trees at three sites on Pikes Peak. All three failed, but a site near the town of Monument successfully produced 72,000,000 trees during its 58-year history.
Click here for complete Part I program and presenter biographies
---
PART II Sat., Jul 9 | 10 a.m. - noon Virtual
Schedule
10 - 10:05 a.m. | Welcome and introduction
10:05 - 10:45 a.m. | Presentations (2) - Each presentation is scheduled for 20 minutes
10:45 - 11 a.m. | Break
11 - 11:40 a.m. | Presentations (2) - Each presentation is scheduled for 20 minutes
11:40 a.m. - noon | Questions and Answers
PRESENTATIONS:
Katherine Scott Sturdevant: "Sanitarium City" Meets COVID: Colorado Springs as a Crisis Community
One of Colorado Springs' less attractive nicknames was "Sanitarium City," because such institutions sprang up in it like wildflowers when people "chased the cure" for tuberculosis. Colorado Springs has faced its share of historic disease epidemics as well as natural and man-made disasters. The city's familiarity with disease and focus on curing it might have sparked an extra degree of alertness, as well as attracting a substantial population of medical professionals and institutions. Indeed, in its Gazette newspaper, earlier Colorado Springs seems somewhat obsessed that every ailment of man or beast might become an "epidemic." Preparedness also fosters a high level of "resilience," resists defeat, and seeks restoration. Whether Colorado Springs' responses are typical or unusual, they are patterned, interesting, and historical.
Pat Musick: The Depression and the New Deal: Regional Resilience and Restoration
New Deal programs aided the citizens of the Pikes Peak region in integrating qualities of resilience, resistance, and restoration during the Great Depression of the 1930s. The legacies of these programs still serve this region in the form of roads, parks, buildings, art, forests, and flood control. The response of the people to the devastation of the Depression can inspire 21st century citizens.
John Putman: Colorado Springs Together (CST): Facilitating the Mountain Shadows Waldo Canyon Fire Recovery
This talk will revisit the story of the Waldo Canyon Wildfire recovery based on the speaker's front line role in helping that recovery. It will explore the incredible resilience of the residents as well as the community synergy to maximize and facilitate as complete of a recovery as possible. With the increasing wildfires in the western United States, it is important to understand the important human endeavors to create good recovery outcomes. From all indications, the Waldo Canyon Wildfire recovery is a benchmark which very few communities achieve after such catastrophic losses.
William Schultz: God's Country: How the "Foreclosure Capital of America" Became "Jesus Springs"
This talk explains how a real estate disaster transformed Colorado Springs into "Jesus Springs." Cutbacks in military spending and the bursting of a real estate bubble shattered the city's economy in the mid-1980s. The local business community sought to rebuild by courting evangelical ministries. Many of these ministries were swayed by the chamber of commerce's promise of cheap property, low taxes, and a large, low-wage labor pool. The result: dozens of Christian ministries, ranging from one-person operations to multi-million-dollar enterprises, moved to the city between 1985 and 1995.
Click here for complete Part II program and presenter biographies