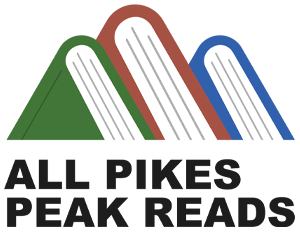 Pikes Peak Library District is pleased to announce the selected titles for All Pikes Peak Reads 2019!
Our selected adult title is TransAtlantic by Colum McCann. The book explores themes of crossings, peace, multiculturalism, identity, friendship, and memory. PPLD will use these themes while planning programs of community interest.
We have also selected a book of poetry, Citizen Illegal by Jose Olivarez. Our young adult and children's title is Nowhere Boy by Katherine Marsh. Both the selected Young Adult and Children's title and book of poetry explore similar themes.
This fall we will again present a variety of programs to the community including author visits, film screenings, community discussions and panel presentations, theater productions, workshops, music programs, and more. We will be undertaking many of these with our community partners.
We are delighted that our selected authors will be able to join us in the Fall. Colum McCann will be visiting in October, Katherine Marsh will visit on Oct. 24, and Jose Olivarez will visit in November.