Image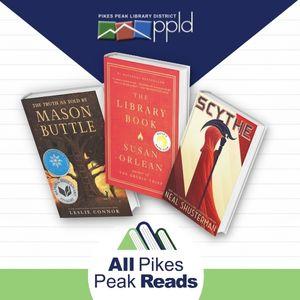 Pikes Peak Library District is pleased to announce the selected titles for All Pikes Peak Reads (APPR) 2022. This year's titles explore the theme of "reinvention."
All Pikes Peak Reads is Pikes Peak Library District's annual community reads program that focuses on celebrating literature, improving community connections, and fostering dialogue across social, cultural, and generational lines. Each year, PPLD selects APPR titles that focus on a variety of timely topics and plans a variety of community wide programs. This year's selected titles explore themes of "reinvention." Below are the books and descriptions of each selection for 2022.
---
Adult Selection: The Library Book by Susan Orlean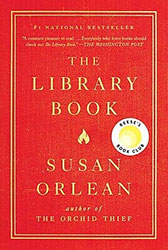 A dazzling love letter to a beloved institution – and an investigation into one of its greatest mysteries – from the bestselling author hailed as a "national treasure" by the Washington Post.
On the morning of April 29, 1986, a fire alarm sounded in the Los Angeles Public Library. As the moments passed, the patrons and staff who had been cleared out of the building realized this was not the usual fire alarm. As one firefighter recounted, "Once that first stack got going, it was 'Good-bye Charlie.'" The fire was disastrous; it reached 2000 degrees and burned for more than seven hours. By the time it was extinguished, it had consumed four hundred thousand books and damaged seven hundred thousand more. Investigators descended on the scene, but more than thirty years later, the mystery remains: Did someone purposely set fire to the library – and if so, why?
Weaving her lifelong love of books and reading into an investigation of the fire, award-winning New Yorker reporter and New York Times bestselling author Susan Orlean delivers a mesmerizing and uniquely compelling book that manages to tell the broader story of libraries and librarians in a way that has never been done before.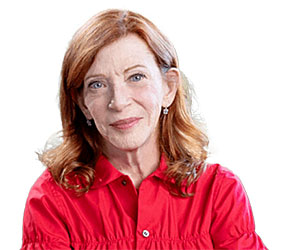 In The Library Book, Orlean chronicles the LAPL fire and its aftermath to showcase the larger, crucial role that libraries play in our lives; delves into the evolution of libraries across the country and around the world, from their humble beginnings as a metropolitan charitable initiative to their current status as a cornerstone of national identity; brings each department of the library to vivid life through on-the-ground reporting; studies arson and attempts to burn a copy of a book herself; reflects on her own experiences in libraries; and reexamines the case of Harry Peak, the blond-haired actor long suspected of setting fire to the LAPL more than thirty years ago.
Brimming with her signature wit, insight, compassion, and talent for deep research, The Library Book is Susan Orlean's thrilling journey through the stacks that reveals how these beloved institutions provide much more than just books—and why they remain an essential part of the heart, mind, and soul of our country. It is also a master journalist's reminder that, perhaps especially in the digital era, they are more necessary than ever.
Author visit
When: Thu., Sept. 29 at 7:30 p.m.
Location: Library 21c
Click here to register
---
Young Adult Selection: Scythe by Neal Shusterman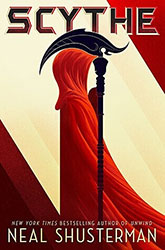 Thou shalt kill.
A world with no hunger, no disease, no war, no misery. Humanity has conquered all of those things and has even conquered death. Now scythes are the only ones who can end life – and they are commanded to do so, in order to keep the size of the population under control.
Citra and Rowan are chosen to apprentice to a scythe – a role that neither wants. These teens must master the "art" of taking life, knowing that the consequence of failure could mean losing their own.
Neal Shusterman Bio:
Neal Shusterman is the New York Times best-selling author of more than 30 novels for children, teens, and adults. He won the 2015 National Book Award for Young People's Literature for Challenger Deep and his novel, Scythe, was a 2017 Michael L. Printz Honor book, and is in development with Universal Studios as a feature film. His novel, Unwind, has become part of the literary canon in many school districts across the country and has won more than 30 domestic and international awards. Shusterman is currently co-writing the pilot episode of Netflix's adaption of his "timely, speculative thought experiment in perspective, privilege, and identity" (KIRKUS), Game Changer, while his harrowing tale of survival, Dry, is in development at Paramount Pictures. His most recent thriller, Roxy, which was cowritten with his son Jarrod, "portrays the opioid crisis in a way older YA readers can feel and understand" (Booklist).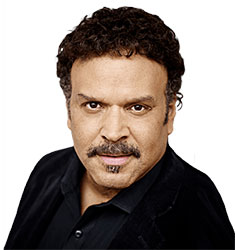 Shusterman has also received awards from organizations such as the International Reading Association, and the American Library Association, and has garnered a myriad of state and local awards across the country. His talents range from film directing, to writing music and stage plays, and has even tried his hand at creating games.
Shusterman has earned a reputation as a storyteller and dynamic speaker. As a speaker, he is in constant demand at schools and conferences. Degrees in both psychology and drama give him a unique approach to writing, and his novels deal with topics that appeal to adults as well as teens, weaving true-to-life characters into sensitive and riveting issues, and binding it all together with a unique and entertaining sense of humor. Neal lives in Jacksonville, Florida, but spends much of his time traveling the world speaking and signing books for readers.
Author visit
When: Thu., Sept. 22 at 6 p.m.
Where: Library 21c
Click here for more information
---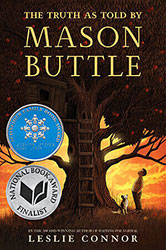 Mason Buttle is the biggest, sweatiest kid in his grade, and everyone knows he can barely read or write. Mason's learning disabilities are compounded by grief. Fifteen months ago, Mason's best friend, Benny Kilmartin, turned up dead in the Buttle family's orchard.
An investigation drags on and Mason, honest as the day is long, can't understand why Lieutenant Baird won't believe the story Mason has told about that day.
Both Mason and his new friend, tiny Calvin Chumsky, are relentlessly bullied by the other boys in their neighborhood, so they create an underground haven for themselves. When Calvin goes missing, Mason finds himself in trouble again. He is desperate to figure out what happened to Calvin and eventually Benny. But will anyone believe him?
Bio of Leslie Connor: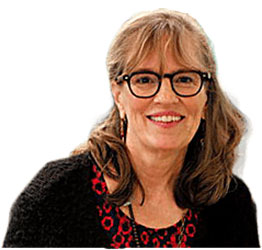 Leslie Connor is the author of several award-winning books for children including, two ALA Schneider Family Book/Award winners, Waiting for Normal and The Truth as Told by Mason Buttle, which was also selected as a National Book Award finalist. Her other books include: All Rise for the Honorable Perry T. Cook, Crunch, and The Things you Kiss Goodbye. She lives in the Connecticut woods with her family and three rescue dogs. You can visit her online at www.leslieconnor.com.
Author visit
When:
Thu., Oct. 20 at 10 a.m. – Click here for more information and to register for this time.
Thu., Oct. 20 at 1 p.m. – Click here for more information and to register for this time.
Where: Virtual
-->