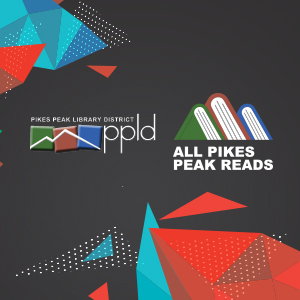 Stay tuned for the 2020 selections and theme! To get caught up, check out last year's selections:
All Pikes Peak Reads is Pikes Peak Library District's annual program geared towards improving literacy and fostering dialogue across social, cultural, and generational lines. Each year, we select APPR titles that focus on a variety of timely topics and coincide with our planned community-wide programming. In 2019, our titles explored themes of crossings, peace, multiculturalism, identity, friendship, and memory.
---
Our selected adult title for 2019 was TransAtlantic by Colum McCann.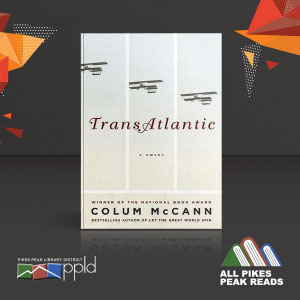 Summary:
A tale spanning 150 years and two continents re-imagines the peace efforts of democracy champion Frederick Douglass, Senator George Mitchell and World War I airmen John Alcock and Teddy Brown through the experiences of four generations of women from a matriarchal clan.
About the author: Colum McCann is the author of six novels and three collections of stories. Born and raised in Dublin, Ireland, he has been the recipient of many international honours, including the National Book Award, the International Dublin Impac Prize, a Chevalier des Arts et Lettres from the French government, election to the Irish arts academy, several European awards, the 2010 Best Foreign Novel Award in China, and an Oscar nomination. In 2017 he was elected to the American Academy of Arts. His work has been published in over 40 languages. He is the co-founder of the non-profit global story exchange organisation, Narrative 4, and he teaches at the MFA program in Hunter College. He lives in New York with his wife, Allison, and their three children.


We also selected a book of poetry, Citizen Illegal by Jose Olivarez.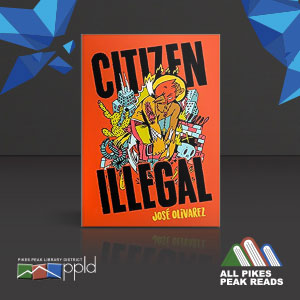 Summary: Citizen Illegal is right on time, bringing both empathy and searing critique to the fore as a nation debates the very humanity of the people who built it." —Eve Ewing, author of Electric ArchesIn this stunning debut, poet José Olivarez explores the stories, contradictions, joys, and sorrows that embody life in the spaces between Mexico and America. He paints vivid portraits of good kids, bad kids, families clinging to hope, life after the steel mills, gentrifying barrios, and everything in between. Drawing on the rich traditions of Latinx and Chicago writers like Sandra Cisneros and Gwendolyn Brooks, Olivarez creates a home out of life in the in-between. Combining wry humor with potent emotional force, Olivarez takes on complex issues of race, ethnicity, gender, class, and immigration using an everyday language that invites the reader in.
About the author: José Olivarez is the son of Mexican immigrants. His debut book of poems, Citizen Illegal, was a finalist for the PEN/ Jean Stein Award and a winner of the 2018 Chicago Review of Books Poetry Prize. It was named a top book of 2018 by NPR and the New York Public Library. Along with Felicia Chavez and Willie Perdomo, he is co-editing the forthcoming anthology, The BreakBeat Poets Vol. 4: LatiNEXT. He is the co-host of the poetry podcast, The Poetry Gods and a recipient of fellowships from CantoMundo, Poets House, the Bronx Council on the Arts, the Poetry Foundation, & the Conversation Literary Festival. His work has been featured in The New York Times, The Paris Review, and elsewhere. In 2018, he was awarded the first annual Author and Artist in Justice Award from the Phillips Brooks House Association and named a Debut Poet of 2018 by Poets & Writers.


Our young adult and children's title for 2019 was Nowhere Boy by Katherine Marsh.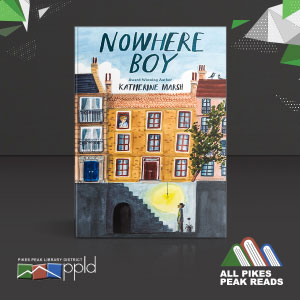 Summary: Fourteen-year-old Ahmed, a Syrian refugee, and thirteen-year-old Max, an American boy, are bound by a secret that sets them on the adventure of a lifetime.
About the author: Katherine Marsh is an author of books for children and young adults including Nowhere Boy, which is being published in over a dozen languages; The Night Tourist, winner of the Edgar Award for Best Juvenile Mystery; Jepp, Who Defied the Stars, a New York Times Notable; and The Door By The Staircase, a Junior Library Guild selection. A former journalist and managing editor of The New Republic, Katherine spent three years in Brussels, Belgium with her family and flock of chickens. She now lives in Washington, DC with her husband, two children, two cats and three chickens.


Every fall we will present a variety of programs to the community including author visits, film screenings, community discussions and panel presentations, theater productions, workshops, music programs, and more. We will be undertaking many of these with our community partners.