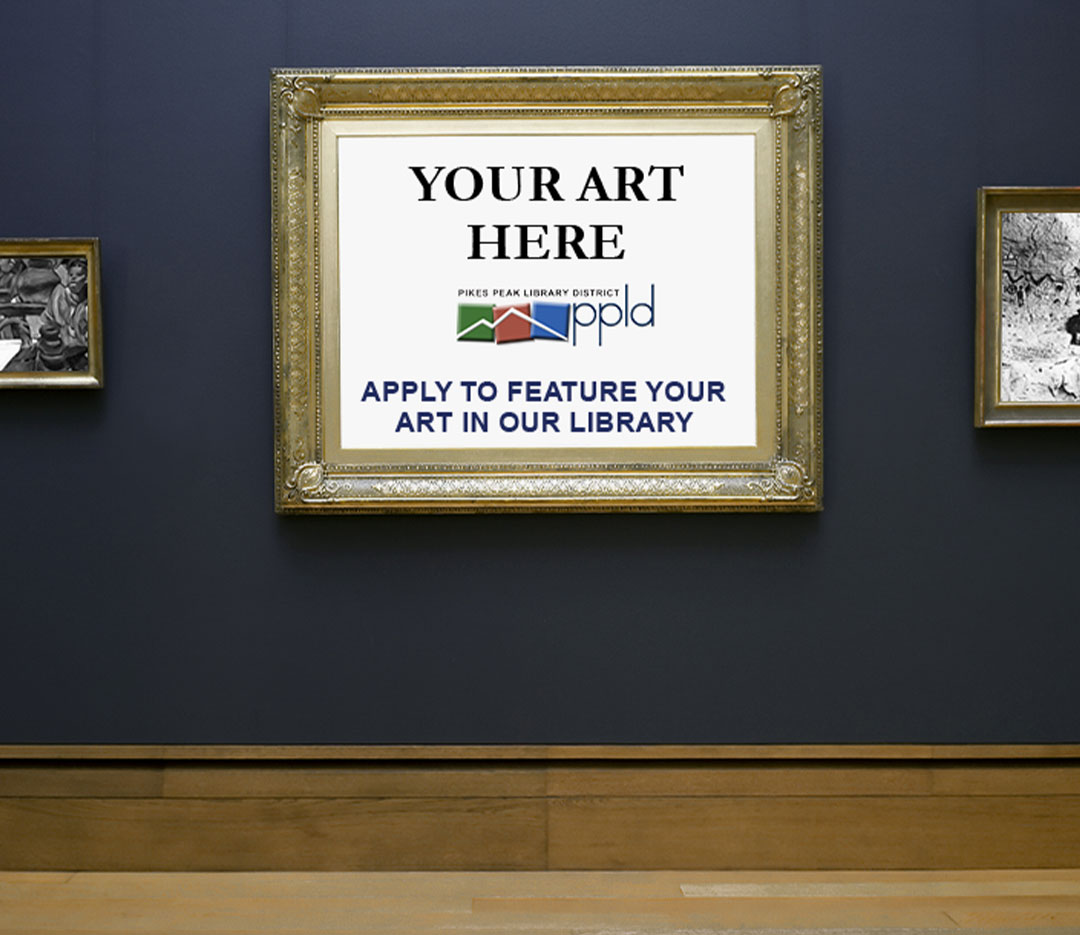 Pikes Peak Library District (PPLD) offers exhibit space in multiple libraries across El Paso County featuring works from local artists and the District's collections.
Online Art Exhibit Application
PPLD is now accepting Art Exhibit Applications. Filling out and submitting this form will allow the opportunity to apply to one or all of PPLD's art exhibit gallery locations. Each gallery is unique in size, location, and hanging system. Some locations fill quickly and can be booked up to a year in advance. We encourage artists to apply to multiple locations for a higher chance of being selected.
If you would like to submit an application in person download the form here and return it to your desired Library location.
Please allow up to one month for application processing.
PPLD Art Exhibit Locations:
Calhan Library, 600 Bank Street, Calhan, CO 80808
Cheyenne Mountain Library, 1785 South 8th St. Suite 100, Colorado Springs, CO 90905
East Library, 5550 N. Union Blvd. Colorado Springs, CO 80918
Fountain Library, 230 S. Main St. Fountain, CO 80817
Library 21c, 1175 Chapel Hills Dr. Colorado Springs, CO 80920
Monument Library, 1706 Lake Woodmoor Dr. Monument, CO 80132
Old Colorado City Library, 2418 West Pikes Peak Ave. Colorado Springs, CO 80904
Penrose Library, 20 N. Cascade Ave. Colorado Springs, CO 80903
Rockrimmon Library, 832 Village Center Dr. Colorado Springs, CO 80919
Ruth Holley Library, 923 N. Murray Blvd. Colorado Springs, CO 80915
Sand Creek Library, 1821 S. Academy Blvd. Colorado Springs, CO 80916
Ute Pass Library, 8010 Severy Rd. Cascade, CO 80809