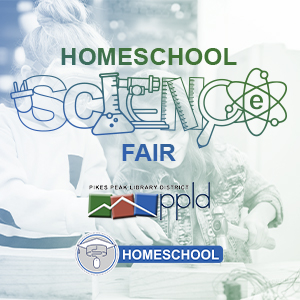 The annual PPLD Homeschool Science Fair is going virtual!
This noncompetitive event is open to all students in grades K-12 who are homeschooled, learning remotely, or doing a hybrid plan. There are no specific rules or required format. Simply choose and complete your science project, record it or take photos of your process and conclusions, and prepare a brief summary of your findings to be viewed online. Projects can be uploaded between Fri., Feb. 5 and Fri., Feb. 19, 2021.
Upload your submissions to HERE!
Need help getting started? Download our Science Fair Basics document.