Image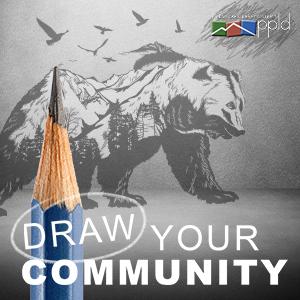 Submit a drawing depicting what you love about your community/neighborhood (a place, a person, an idea, etc.)!
All through August, drawing supplies will be available for checkout from Rockrimmon Library. You can check out our drawing supplies and submit a drawing when returning them, submit a picture online below, submit something from one of our classes, or just bring the finished drawing to the library!
)
---
The gallery will open the first week of September!
It will also be available to patrons virtually here.
Open House
Please join us to celebrate and appreciate the works of local artists from our Draw Your Community program. Light refreshments provided.
Need some help getting started? Check out How to Draw - Great Courses series on Kanopy!
---
Drawing with Deb Ross
This month, we're celebrating our community through drawings! Join instructors Deb Ross and Pat Fierro to learn the basics of drawing with pencils. Participants are encouraged to submit a sketch to the community gallery.