Image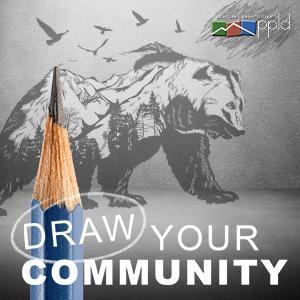 We're celebrating our communities through art! During the month of August, patrons participated in PPLD's Draw Your Community program and submitted a drawing depicting what they love the most about their community/neighborhood.
Several PPLD locations are now displaying their community's drawings throughout the month of September. Artists have been invited to the gallery open houses to talk about their work with the public and to meet other artists.
Join us to celebrate and appreciate the works of local artists from our communities. Each reception will include a meet and greet with artists and light refreshments. No registration required.
An online gallery is also available to browse.