Image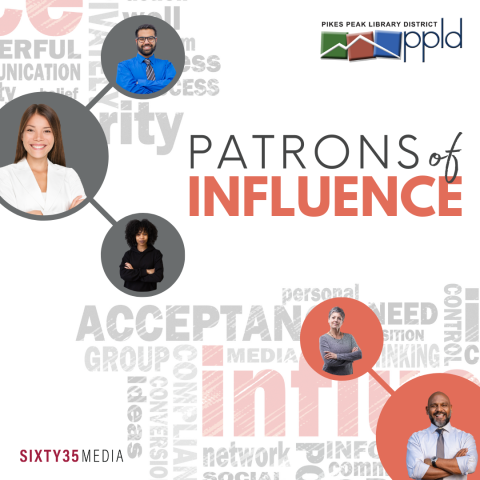 Join Pikes Peak Library District (PPLD) and Citizen-Powered Media for Patrons of Influence – El Paso County's Diverse voices as we celebrate patrons who are providing positive influences in the areas of culture, business, and leadership in El Paso County. A panel of local leaders will discuss their shared interest and experiences with the ways that diverse voices strengthen organizations and communities.  
The panel discussion will be followed by a Question and Answer session. 
Register here for this in-person event. Registration is not required but strongly recommended. 
Register here for the Livestream event (registration required). You will receive a link to the Livestream after registering.  
Wed., June 14 from 10 – 11 a.m. — Penrose Library