Image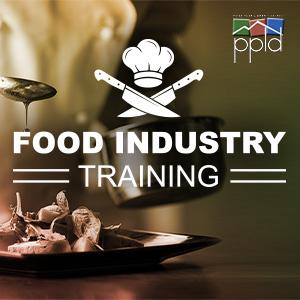 Start a new career path today!
Pikes Peak Library District is offering Food Industry Training, a five-week training program that gives you the entry-level skills you need to find or advance in employment as a qualified prep cook or line cook. The program will help you learn basic culinary fundamentals, practice professionalism, explore career opportunities in the culinary industry, and earn your ServSafe Food Handler certification. Gain vital skills to help revitalize the Colorado Springs hospitality workforce and join an industry with unlimited possibilities! Starting pay rates in the Colorado Springs area range from $15 - 17 per hour depending on the position.
No previous experience is required and there is no cost to participate. Participants must intend to pursue a career in the culinary industry. Food Industry Training will be offered multiple times each year. Check back for future dates or contact us to be notified of future dates.
---
Class Dates: 
Mon., Oct. 9 through Fri., Nov. 10
Applications close Sun., Sept. 24, 2023.
Time: Monday through Friday, 9 a.m. to 1 p.m.
Location: Library 21c
Address: 1175 Chapel Hills, Dr., Colorado Springs, CO 80920
Applications will open later this year. Please check back for more details
Applicants must attend an informational meeting and pre-test before they are officially admitted to the program. This test is purely to determine what additional in-classroom support may be needed. Test results have no impact on whether or not you will be accepted to the program.       
Informational meeting and pre-test dates:  
If you are officially accepted into this training program, orientation information will be sent to you.
---
Students must be:
Able to attend the scheduled program
Eligible to work in the U.S.
Pursuing a career in the culinary industry
18 or older
---
What you'll learn:
Recipe reading and conversion
Proper food handling
Product identification
Basic stocks, sauces and mother sauces
Proper Cooking Methods, from different products to different techniques
Appropriate temperatures as related to the industry
Professional appearance
Resume building
Team building
---
More About the Food Industry:
Wondering if this class is right for you? Learn more about the careers this training will prepare you for:
---
Any questions, please contact the Adult Education Department at (719) 531-6333, x7225 or bkegley@ppld.org.