Image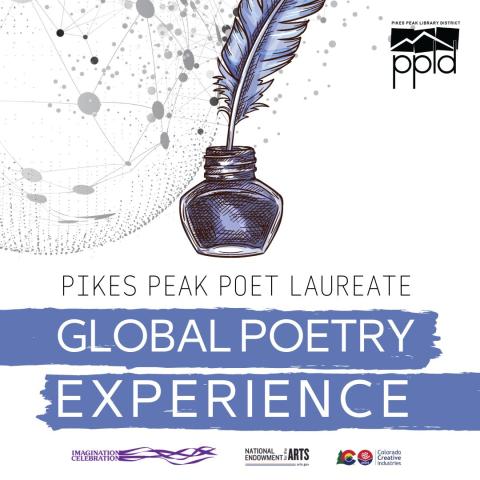 Poetry is a powerful, flexible form of expression that conveys feelings across generations, and often across cultures as well. Pikes Peak Library District is celebrating poetry in collaboration with Pikes Peak Poet Laureate Ashley Cornelius and Imagination Celebration with the Pikes Peak Poet Laureate Global Poetry Experience throughout September. Join us for this interactive global poetry project and experience poetry and writing like never before!
On select Saturdays in September, Ashley will host poetry workshops from inside of the "Sojourner" Portal, a poetry portal set up outside of Manitou Springs Library this month. "Sojourner" is connected to other poetry portals around the world, and participants will have the opportunity to interact with people in other countries as they explore themes through writing. At the end of the month, Ashley will create a community poem drawing from participants' experiences, and the poem is planned to be presented in October. 
The workshops presented by the Pikes Peak Poet Laureate include: 
Registration is required for the workshops and space is limited, so sign up today!
Imagination Celebration plans to host programs at the portal on weekdays throughout the month.