Image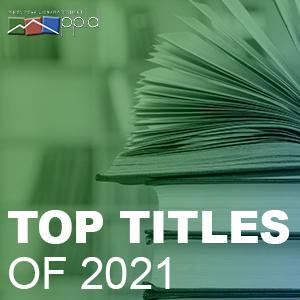 Check out these stats and our top title of 2021 below.
Physical material checkouts: 3,813,688
Additions to physical collection: 21,349 titles and 67,400 items, plus 14,525 magazines
Freegal:

Song Downloads: 66,333
Songs Streamed: 222,405

Kanopy: 61,738 videos streamed
Hoopla: 38,028 checkouts, movies and television mostly
New cardholders during 2021: 17,165 patrons and 36,158 students with PowerPass.
PPLD donated over 4,100 items to 20 organizations, including several schools, nine assisted living facilities, the Salvation Army shelter, Girl Scouts, Greccio Housing, and the Community Justice Center.
---
Top 10 Adult Titles
---
Top 10 Young Adult Titles
---
Top 10 Children's Titles
---
Top 10 Movies