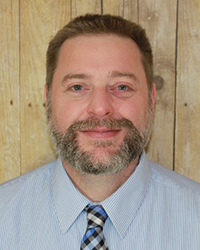 Professional Life: Scott has worked at AT&T in a variety of positions for 20 years. He is a Senior Systems Engineer.
Community Involvement: Scott is involved in his local church, where he volunteers weekly in the children's ministry. He has served in various church ministries for over 17 years.
Education: Scott attended the University of Oklahoma in Norman, Oklahoma.
Family and Personal Life: Scott and his wife of 16 years, Tiffany, live in Peyton with their four boys. They enjoy watching movies and playing board games. They like to travel and visit libraries wherever they go.