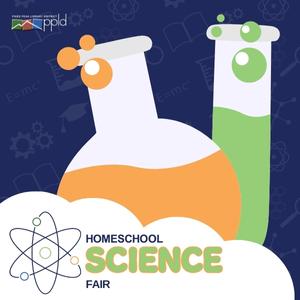 Homeschool Science Fair
Interested in seeing some amazing experiments from up-and-coming scientists? Visit our annual Homeschool Science Fair to browse and chat with project creators. Kids can fill out a "What I learned" and receive a prize! Come and discover something new, or be inspired for next year!
Our annual Homeschool Science Fair is open to grades K-12! Homeschool students are invited to demonstrate a science project for other families. There are no rules or guidelines for this non-competitive event, and planning is left up to individual families.
Registration required. Students will arrive by 9:15 a.m., and the event will be open to the public from 10 - 11:30 a.m.
Need help planning your project? Download our Science Fair How-Tos Document!
---
Welcome to Homeschool Hub! Whether you've been homeschooling awhile or are just jumping in, PPLD has the tools and resources to support your at-home education!
Sign up for our monthly Homeschool Newsletter so you don't miss out on any of the great programs PPLD offers!
Homeschooling: PPLD Resources
Dive into the many free online resources that PPLD offers homeschoolers, including a curated guide presenting basic homeschool information and local organizations, online homework help, curriculum-supporting databases, and the eLibrary. Discover an array of valuable resources appropriate for students in Pre-K - high school (and beyond).
Homeschooling: Where to Begin
Are you considering homeschooling your students? Have you decided to homeschool and need some tips for getting started? Join Theresa Klinitski, Homeschool Consultant, to find out about the basics and learn from a panel of current homeschool parents about different styles of homeschooling. In addition, find out about the numerous tools and resources PPLD has to offer.
---