Image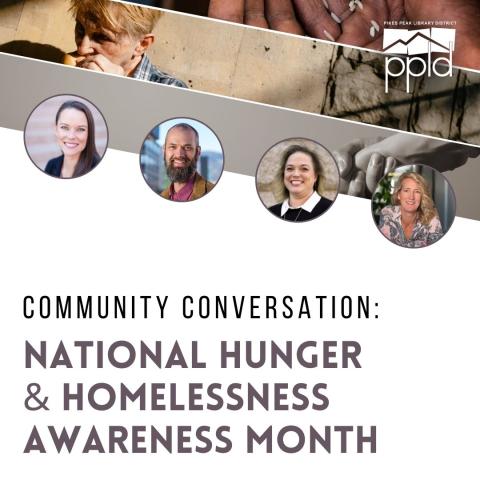 In recognition of Hunger and Homelessness Awareness Month, join Pikes Peak Library District for Community Conversation: Hunger and Homelessness Awareness as we welcome local experts and community leaders to discuss homelessness and housing insecurity in the Pikes Peak region. Community Conversations invite the public to discuss current events and issues impacting the Pikes Peak region with the goal of promoting civil dialogue and a greater understanding of different perspectives. After a facilitated discussion session with the panelists, there will be time for questions from the audience.
Thu., Nov. 16 at 6 p.m. — East Library
Click here for the Conversation Guide and panelist questions.
---
Panelists Include: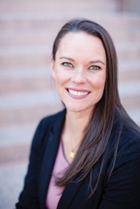 Angela Roberts (Pikes Peak Community Health Partnership (CHP)
Roberts holds an undergraduate degree in sociology from the University of North Texas and a master's in public administration with a certificate in grant writing, grant management, and program evaluation from the University of Colorado, Colorado Springs. She served as a Housing Navigator Specialist with CHP prior to accepting her current role of Transformation Manager. In this role, she leads efforts to expand and improve cross-sector partnerships to reduce the number of youth and veterans at-risk of or currently experiencing homelessness in our community. Roberts has volunteered and held internship roles at various nonprofits in the Colorado Springs area since 2010 and has a passion for serving members of the community in need of housing support and assistance.
---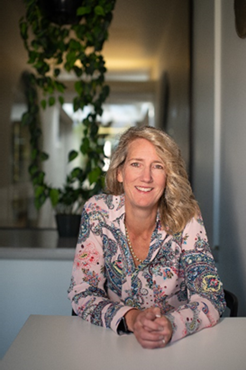 Beth Hall Roalstad (Homeward Pikes Peak), MSW
Roalstad is the Executive Director of Homeward Pikes Peak. Prior to taking this role in January 2017, Roalstad worked as the Senior Vice President of Engagement at Pikes Peak United Way. She has also been the Executive Director for the Innovations in Aging Collaborative and the Women's Resource Agency. Roalstad received her master's in social work from the University of Denver in 2000 and a Bachelor of Science in political science from State University of New York College at Oneonta in 1991. She is a graduate of the Colorado Springs Leadership Institute in 2014 and the Denver Community Leadership Forum in 2005.
Since joining Homeward Pikes Peak, Roalstad has expanded programs to serve women and families experiencing homelessness by building community-based services that provide substance abuse treatment and transitional housing. She has also spearheaded the creation of several new programs such as Street Outreach, The Commons, a new permanent supportive housing apartment building complex, and The Bloom House Residential Treatment Center, a new program for pregnant and parenting women with addictions. Under her leadership, Homeward Pikes Peak has grown from serving 150 clients in 2016 to over 1,000 in 2022 and has more than tripled its budget through contracts, earned income, and philanthropy.
In addition, Roalstad serves on numerous community boards and has an extensive list of volunteer work with local non-profit organizations. She combines her passion for legislative advocacy, social work, and community building in all the work she undertakes. For fun, Roalstad hikes, runs, and travels as much as possible.
---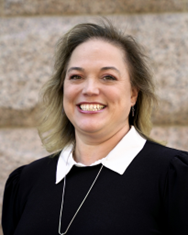 Crystal Karr (City of Colorado Springs)
Crystal Karr is the Homeless Prevention and Response Coordinator for the City of Colorado Springs. She brings the experience of frontline work with homelessness, domestic violence, and families experiencing housing instability and homelessness to the City of Colorado Springs. Karr is committed to collaboration and community-based solutions to make Colorado Springs a safe and beautiful home for all of its citizens.
---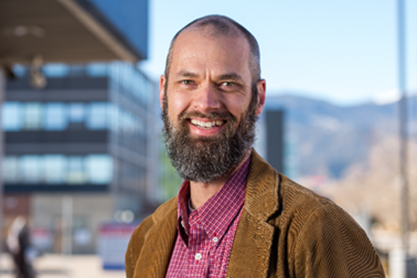 Joel Siebersma (Springs Rescue Mission), MA. LPC
Siebersma has worked in the fields of addiction and homelessness for 15 years. After graduating from Colorado Christian University with a master's degree in counseling, he began working at the Springs Rescue Mission. Siebersma has led teams of substance use disorder counselors, case managers, and behavioral health staff toward the goal of person-centered treatment resulting in housing, health, and work. Most recently, as Sr. Director of Transformation and Research, he focuses on identifying innovative trends in homelessness alleviation from around the country and adapting those cutting-edge programs for local application.
---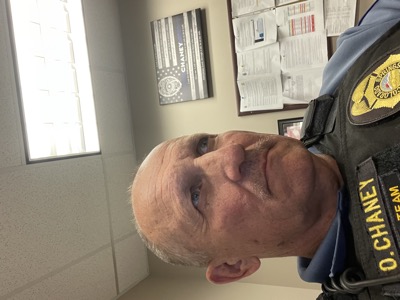 Sgt. Olav Chaney (Colorado Springs Police Department)
Sgt. Olav Chaney has been with the Colorado Springs Police Department (CSPD) since 1991, working in many different divisions and roles.  Sgt. Chaney now leads the Homeless Outreach Team (HOT) for CSPD and has been in that role since March 2020.  As the Sergeant for HOT, he focuses on providing outreach and resources to the homeless community, addresses and enforces all camping ordinances as appropriate, works closely with Homeless Outreach Team partners, and coordinates clean-ups with the Neighborhood Services Quality of Life Team and Keep Colorado Springs Beautiful.