Community Conversations at Pikes Peak Library District is a new series of monthly events that invites the public to discuss current events and issues impacting the Pikes Peak region. We want to promote civil dialogue and greater understanding of different perspectives.
Thu., Sept. 15 at 7 p.m. at Rockrimmon Library
Join Pikes Peak Library District and local attorneys to celebrate Constitution Day. Attorneys Eric Hall, Gordon Vaughan, and Anne H. Turner will serve as panelists for a facilitated discussion about the United States Constitution, followed by a short audience Q&A session. Participants will receive a pocket copy of the United States Constitution.
Click here for the Conversation Guide and panelist questions.
---
Eric Hall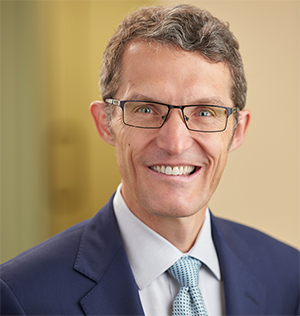 Eric is a native of Colorado Springs who has practiced law for 22 years. He graduated from Notre Dame Law School in 2000 and then spent one year in a judicial clerkship for the Honorable David M. Ebel on the Tenth Circuit Court of Appeals. His legal practice focuses on constitutional litigation, civil trials and appeals, and education law. He is a partner at Sparks Willson law firm where he heads its Litigation Group. Eric has been married for 27 years and has four children.
---
Gordon Vaughan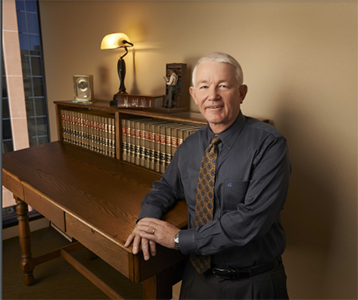 Mr. Vaughan is a principal in the Colorado Springs office. He began his practice in 1980 as the law clerk for Colorado Court of Appeals Chief Judge David Enoch. Following that clerkship, Mr. Vaughan joined a large insurance defense firm where his practice emphasized general litigation defense and the defense of public entities and their employees. He left that firm in 1992 to begin his current practice. Mr. Vaughan continues to provide general litigation defense but emphasizes the defense of public entities and their employees.
Mr. Vaughan's public entity defense experience includes the litigation, trial, and appeal of claims of constitutional violations brought against public entities and their employees in such areas as police and firefighter liability, emergency vehicle driver liability, prisoner claims including claims of conditions of confinement, public school liability, zoning, and land use. Mr. Vaughan has litigated many cases on behalf of the State of Colorado under special appointment by the Office of the Colorado Attorney General.
Mr. Vaughan is a member of the American, Colorado, and El Paso County Bar Associations as well as the Colorado Defense Lawyers Association and the Defense Research Institute. He is a past member of the El Paso County Inter-Professional Committee and the Colorado Defense Lawyers Amicus Curiae Committee. Mr. Vaughan has section memberships with the American Bar Association's Tort Trial & Insurance Practice, Litigation, and the State & Local Government Law Sections. He has given numerous lectures on subjects such as police liability, public entity and employee immunity, civil discovery practice, and ethics.
---
Anne H. Turner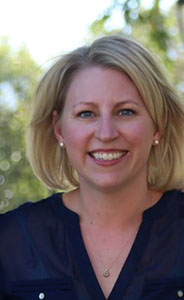 Anne H. Turner is an Assistant City Attorney in the Litigation and Employment Division of the Colorado Springs City Attorney's Office. In that role, she represents the City and its officials and employees in litigation involving constitutional, tort, contract, and eminent domain claims. Her practice involves defending the City against claims under the First, Fourth, Fifth, and Fourteenth Amendments to the United States Constitution. Before joining the City Attorney's Office in 2010, Ms. Turner worked in private practice in Colorado Springs and Chicago. She earned her Bachelor of Arts degree from Bowdoin College in Brunswick, Maine, in 1995, graduating summa cum laude, and her Juris Doctor degree from Northwestern University in Chicago, Illinois, in 2000, graduating cum laude. Ms. Turner grew up in New Jersey and has resided in Colorado Springs since 2006.