---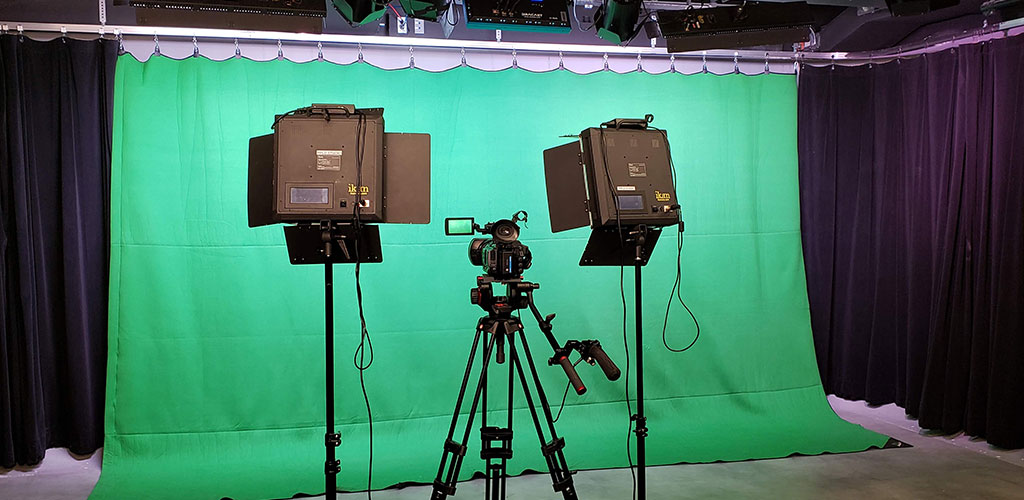 ABOUT THE STUDIO
Studio21c is available by reservation.
If you are new to using the studio equipment and space or starting a new project, we recommend you set up a consultation with one of our knowledgeable staff before you make a reservation. They will be able to discuss your project with you, guide you through the steps needed to successfully achieve your goals, and go over the equipment, software, and skills you'll need to do so. Please use the information in the Contact the Studio box to the right to get in touch and schedule your consultation.
You are responsible for bringing your own Class 10 SD card for media storage.
We cannot guarantee 100% audio silence due to the Library environment.
If your reservation session will be loud (drums, amps, etc.), you must check the Venue's event schedule and reserve it as well.
Studio checkout equipment is also available by reservation by patrons over 18 and can be picked up at Library 21c's service desk or through curbside services. Colorado Library Card users (cards beginning with a 7) cannot check out equipment. You may only have one hold per equipment type at any given time.
STUDIO HOURS
Use of Studio21c is available to the public by reservation only during the following hours when studio staff are on-site:
Monday: 10 a.m. - 5 p.m.
Tuesday: 10 a.m. - 5 p.m.
Wednesday: 10 a.m. - 5 p.m.
Thursday: 10 a.m. - 5 p.m.
Friday: 10 a.m. - 5 p.m.
Saturday: Closed
Sunday: Closed
CONTACT THE STUDIO
Address:1175 Chapel Hills Drive
Phone: (719) 531-6333, x1525
Email: studio21c@ppld.org
EQUIPMENT