Image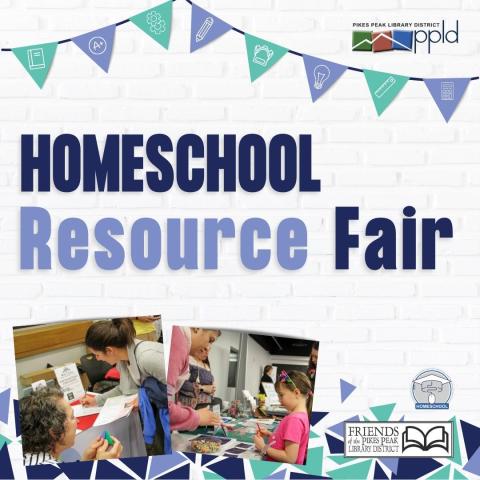 The Library supports homeschoolers and homeschool families throughout El Paso County in a variety of ways. We offer homeschool programs for enriched learning, provide access to books and research materials, and create spaces for homeschoolers to get out of the house. Right now, we're preparing for one of our biggest events for families new to homeschooling or considering homeschooling: the Homeschool Resource Fair. 
Our annual Homeschool Resource Fair connects both current and interested homeschool families with resources and information. This event features a wide variety of local exhibitors offering educational and extracurricular opportunities for homeschooling families. Stop by and chat with representatives from organizations and businesses that offer homeschooling services and support, including arts and science activities, sports groups, enrichment programs, tutoring, support groups, and more.  
There will also be fun, hands-on activities for kids to enjoy in the atrium.  
---
Click here to see the 2023 Homeschool Resource Fair Vendor Information
---