Image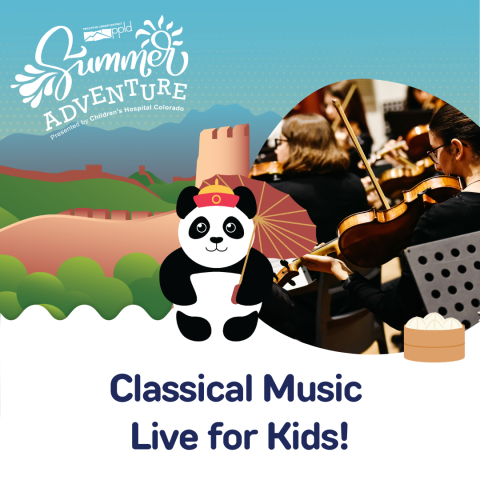 Classical Music Live for kids is coming to East Library on Wed., June 14 at 9:30 a.m.! Families with children ages 2 – 12 will enjoy live music and opportunities to learn about classical music from professionals. Colorado College Summer Music Festival Fellows, pre-professional musicians from around the world will perform classical music pieces from their current study. There will be time to ask questions and visit with the fellows.
The musicians will also give a preview of the free Children's Concert, Sergei Prokofiev's classic Peter and the Wolf, which will take place in the Cornerstone Arts Center at Colorado College on Thu., June 15 at both 9 a.m. and 11 a.m. For kids ages 2 – 12 with their families.
The concerts at Colorado College on Thu., June 15 are free, but tickets are required. Visit their website to reserve tickets.