Bell, Donnell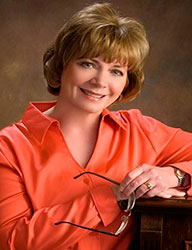 Occupation(s):
Writer (former newspaper editor and writer)
Biography:
Donnell Ann Bell is the author of two Amazon bestsellers, Deadly Recall and The Past Came Hunting, both of which were nominated for the prestigious Golden Heart from Romance Writers of America®. Deadly Recall is also a 2014 EPICON nominee for best thriller/suspense.
Her newest book, Black Pearl: A Cold Case Suspense, was released in 2019 and was a finalist in the 2020 Colorado Book Award, Thriller category.
Her website is www.donnellannbell.com
Awards/Honors:
2020 Finalist for Black Pearl - Colorado Book Award, Thriller category
2014 EPICON Nominee for Deadly Recall, Best Thriller Suspense
2012 Daphne du Maurier Award for Excellence in Mystery/Suspense - The Past Came Hunting - Best Single Title
2012 Booksellers Best - Best first book and Best single title - The Past Came Hunting
2010 RWA's Golden Heart for Unpublished Authors - Deadly Recall
2007 RWA's Golden Heart for Unpublished Authors - Walk Away Joe (published as The Past Came Hunting)
Education/Training:
New Mexico State University - Denver Academy of Court Reporting - El Paso County Sheriff Citizen's Academy - Colorado Springs Police Citizen's Academy - Writer's Police Academy, Jamestown NC
Organizations:
Toastmasters - Sisters in Crime - Mystery Writers of America - International Thriller Writers - Romance Writers of America (Kiss of Death Chapter) - Board Member at Large, Pikes Peak Writers - Board Member, Rocky Mountain Mystery Writers of America