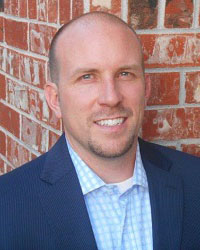 Birth Year (-Died Year)
1976
Current Location
Colorado Springs, CO
Occupation(s)
Author, Speaker, Software professional
Biography
Chad Cramer has a business degree from Cornerstone University and makes his full time profession in the software market. Ever since he was an early teen, he dreamed of one day having children and leaving a legacy for them. After years of writing down ideas and then beginning a family, Chad knew that his experiences would teach well beyond his household.
When his children began to struggle with the fear of the dark, writing a book came naturally for him. The process of researching this fear, studying God's word and even helping his boys overcome this fear was such a wonderful time of growth.
He lives with his wife and four boys in Colorado Springs. When he is not stopping his boys from search and destroy missions, he enjoys hiking in the Rockies, snowboarding, writing and entertaining friends and family.
Education/Training
Business degree from Cornerstone University
Published Works Book Jackets
Organizations
Woodmen Valley Chapel
Speaker Topics
Fear - Fear of the dark - Parenting